Pamela Plank, ND, LAc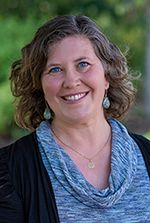 Dr. Pamela Plank received her bachelor's degree at the University of Colorado-Boulder in Molecular Cellular Developmental Biology with a Biochemistry minor and earned her Naturopathic Doctorate (ND) and Masters of Oriental Medicine (MSOM) from the National University of Natural Medicine in Portland, Oregon. She is also licensed as an Emergency Medical Technician (EMT).
Dr. Plank specializes in Western herbs, five-element acupuncture, classical homeopathy and UNDA drainage. Formally trained in the ETMS/Mederi Care approach to patient care, Dr. Plank has also maintained a clinical focus on complementary cancer care for the last five years and joined the Mederi Center in 2019.
As a Naturopathic Doctor, Dr. Plank combines cutting-edge knowledge from the Western allopathic medical world with the age-old wisdom of traditional medical systems. She uses both conventional blood diagnostic tests as well as Traditional Chinese Medicine diagnostics to get the most accurate diagnosis possible. This informs the creation of an individualized and unique treatment plan for each patient that completely addresses their health concerns.
Dr. Plank joined the Mederi Center Care Team after nine years of practicing medicine out of Sunny Day Health, a clinic she founded in 2010 in Colorado.
"My ultimate goal in working with patients is to alleviate suffering in whatever way I can and enhance each person's sense of wholeness. I strive to create a judgment free space where patients can share openly and freely and are listened to with honor and dignity."  - Dr. Pamela Plank 
Conditions treated include: 
Gastro-intestinal/Digestion issues
Dermatology
Women's Health issues, including well woman annual exams 
Men's Health
Pediatric
Endocrine/Hormonal imbalance
Mental/Emotional well-being
Autoimmune/Chronic conditions
Acute Conditions
Cancer
Cardiac/Circulatory
Metabolic
Lifelong Health and Wellness
To learn more about what a Naturopathic Doctor is, please click here.