Our Care Team
Donald R. Yance Jr. MH, CN, RH (AHG), SFO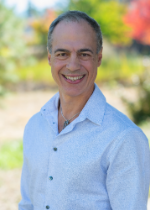 Donald ("Donnie") Yance
Donald ("Donnie") Yance is an internationally known master herbalist and nutritionist. He received his herbal training through Sequoia College and is a professional member of the American Herbalists Guild. He was trained as a clinical nutritionist through the National Institute of Nutritional Education and holds certification through the National Association of Nutrition Professionals. He is also professed as a Secular Franciscan (SFO), which equips him with the breadth and wisdom to touch on the spiritual aspects of healing. 
Donnie has authored two books, Herbal Medicine, Healing and Cancer and Adaptogens in Medical Herbalism: Elite Herbs and Natural Compounds for Mastering Stress, Aging and Chronic Illness. In addition, he has been involved in authoring and co-authoring dozens of articles that have appeared in major industry publications and national journals. On the education side, each year Donnie gives several lectures across the USA at major hospitals and conferences for both patients and health care providers, as well as making radio appearances. 
After decades of extensive research and clinical practice, Donnie has developed a unique approach to healing, which he has named the Eclectic Triphasic™ Medical System (ETMS). Now also practiced as Mederi Medicine / Mederi Care, ETMS consists of a wholistic diagnostic and therapeutic methodology rooted in American Eclectic herbal tradition, constitutional energetics and contemporary clinical nutrition – continuously updated and honed with the latest scientific research at the molecular, cellular and genomic levels. 
In 2011, the Centre for Natural Healing (now Mederi Center), where Donnie has conducted his successful clinical practice since 1992, merged with the Mederi Foundation, a 501(c)(3) organization established by Yance in 2005. ETMS is the care model employed by the Mederi Center's clinical practice team and the Foundation's professional educational training and clinical research programs. Over the past two decades, Donnie has built a library of well-established, world-class research on the medicinal value and multifaceted interactions of over one hundred botanicals and their key constituents, with major emphasis in the area of Oncology. This incredible collection will be available to health care professionals through the Mederi Foundation's on-line research database. 
Donnie is also the founder and formulator of Natura Health Products, for which he has created a unique line of therapeutic-grade botanical and nutritional supplements. The current Natura portfolio consists of over thirty formulations derived from botanical and nutritional agents acquired from around the world. These products have made a significant contribution to his tangible success in improving the health of his patients, specifically by providing therapeutic amounts of key ingredients that would otherwise be unattainable anywhere in the world. 
---
Susan Saccomanno, ND, LAc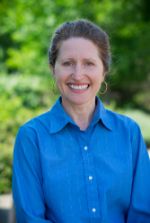 Dr. Susan Saccomanno has a decade of experience as a family physician with a specialty in holistic cancer care and chronic illness.  She has been practicing at the Mederi Centre for Natural Healing since 2014, where she blends the best of naturopathic and Chinese traditions. Susan received her Naturopathic Doctorate and Master of Oriental Medicine degrees from National College of Natural Medicine, and extended her studies in integrative cancer care in the Eclectic Triphasic Medical System (ETMS), founded and taught by Donnie Yance. 
Dr. Susan was drawn to the ETMS model because it offers an elegant way to treat the whole person, the person's microenvironment, and if applicable, the tumor microenvironment. The ETMS model, which relies on the art of botanical medicine as well as impeccable clinical care, helps her organize her treatment plan to ensure that all aspects of health and illness are addressed. 
She became a doctor because of her passion for helping people achieve vibrant health. She understands that untangling the mass of information that confronts patients can be confusing and strives to create a comprehensive strategy tailored to each person's unique needs, while emphasizing a plan that is manageable and makes the person feel good. 
"I believe that delivering this alternative model that incorporates botanical medicine with highly individualized medical care is meeting a huge need in oncology today."  -Dr. Susan Saccomanno 
She has deep faith in the healing and regenerative powers of natural therapeutics, which play a central role in her treatment plans. At the same time, Dr. Susan designs treatment plans that enhance mainstream therapies, with the goal of minimizing side effects and preventing future occurrences. 
Being a primary care physician means Dr. Susan can help unravel complex health issues and support patients in creating positive, long-term changes in health. In addition to her work in integrative cancer care, she has a decade of experience treating acute and chronic illnesses such as: 
Allergies 
Arthritis 
Asthma 
Auto-immune illnesses 
Colds and flu 
Diabetes 
Digestive Problems 
Fatigue, brain fog 
High cholesterol patterns 
Hyperglycemia, hypoglycemia 
Hypothyroid/hyperthyroid 
Insomnia 
Men's health concerns 
Migraines 
Sinusitis 
Women's health issues 
As a naturopathic physician and licensed acupuncturist, Dr. Susan has a unique skillset that enables her to assess health from both Western and Eastern perspectives.
Learn more about our care team and our clinic: