Gloria Schwartz, ND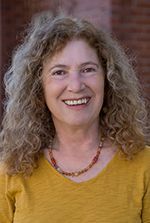 Dr. Gloria Schwartz is a graduate of the National College of Naturopathic Medicine and has been in practice for over 30 years. After completing a residency in women's health, she moved to Ashland, Oregon, and opened a women's health and home birth practice. Over the years, Gloria's practice has transitioned with her patients, and the bustling mama and baby years have transformed into the greater complexities of chronic health care. Three decades as a family physician has enabled her to confidently treat patients at all stages of life and to appreciate the myriad factors in an individual's life that influence states of health and disease. She has been humbled by the challenges her patients face and the courage and resilience with which they approach them.
Botanical, nutritional and homeopathic medicine are the modalities with which Gloria is most aligned. She was introduced to Mederi Medicine in 2009 and has incorporated it into her practice ever since. She consults with patients with cancer, metabolic, hormonal and autoimmune diseases, as well as those without diagnoses who are searching for health optimization. She also sees children. Gloria is particularly interested in contemporary medical research on health and longevity and incorporates it into her treatment protocols.
Gloria has a deep love of plants, medicinally, culinarily, and in nature. She enjoys spending time with her family and friends, gardening, cooking, spending time in the wild, studying medicine, and escaping into the transformational worlds of fiction.