Practitioner Apothecary
Apothecary Services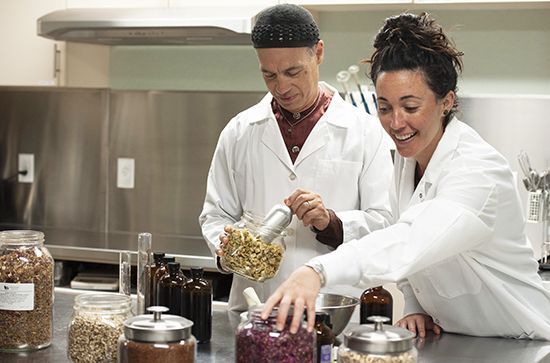 The Mederi Center® Apothecary is a trusted full-service compounding botanical apothecary for Mederi Center clients, licensed practitioners, and other qualified healthcare professionals and their patients. We are a source of quality botanical medicinals and offer both custom compounding services and stock formulas.
Our extensive line of unique stock formulas includes tonics, teas, powder blends, and topicals, that have been formulated and clinically tested for decades by Clinical Master Herbalist, Donnie Yance. All of our raw materials are expertly vetted for the highest quality, purity, potency, and clinical effectiveness, and are manufactured in accordance with the American Herbal Products Association's Good Compounding Practices.
Features of our Apothecary:
Large selection of prepackaged, professional-grade supplements
350+ high-quality, single bulk herbs sourced from organic growers - includes liquid and powdered herbal extracts, Chinese granules, essential oils, topicals, and dried herbs for teas and decoctions
100+ Mederi Stock Formulas (tonics, topicals, teas and powders) formulated by Donnie Yance
Certified Herbalists on staff, available to compound your custom formulations
With a Practitioner Account, you receive a 10% discount and full access to our apothecary services.
Qualified professions include Naturopathic Doctor, Licensed Acupuncturist, Medical Doctor, Doctor of Osteopathy, Doctor of Chiropractic, Physician Assistant, Doctor of Veterinary Medicine, Registered Dietician, Nurse Practitioner, Certified Clinical Nutritionist, Masters of Traditional Chinese Medicine, and Certified Herbalist.
Apply for a Practitioner Account by completing and returning the Practitioner Account Application.
Please complete and email to orders@medericenter.org along with a copy of your current licensure, or fax to 541.488.6469. Once received, we will email the entire practitioner packet to you, which includes product listings available from our dispensary, as well as an order form.
* PLEASE NOTE: The Practitioner Account Application is a fillable PDF document. Please save the document to your computer before filling it in and open the document in Adobe Reader or Acrobat to ensure that your information will be saved.
Please call 541.488.7598 with any questions. We are here to support you!