Susan Saccomanno, ND, LAc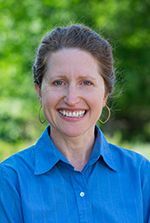 Susan Saccomanno ND, LAc, Mederi's Senior Practitioner, has over fifteen years of experience as a family physician with a specialty in wholistic cancer care and chronic illness. Prior to joining Mederi Center in 2014, she had a family practice in Portland, Oregon. As a Naturopathic physician and Chinese medicine practitioner, Dr. Susan has a unique skill set that enables her to assess health from both Western and Eastern perspectives.
Susan received her Naturopathic Doctorate and Master of Oriental Medicine degrees from National University of Natural Medicine in 2006, with a pre-med Bachelor of Arts through Appalachian State University. She also studied photography at Syracuse University. Dr. Susan has completed all three levels of the Mederi Care/ETMS Clinical Training seminars and is a Certified Mederi Care Practitioner. Through her long-standing professional affiliation as a clinical associate of Donnie Yance, Dr. Susan has applied the ETMS methodology in clinical practice for over ten years. In 2020, Dr. Susan completed a 2-year program to deepen her knowledge of Chinese herbology.
Dr. Susan is passionate about helping people achieve vibrant health. She understands that untangling the mass of information that confronts patients can be confusing, and strives to create a comprehensive strategy tailored to each person's unique needs, while emphasizing a plan that is manageable and supports the patient's quality of life. In cancer care, Dr. Susan designs treatment plans that enhance mainstream therapies, with the goal of minimizing side effects and preventing future occurrences.
"My goal with patients is to deliver comprehensive care that incorporates botanical medicine with highly individualized support for the best possible clinical outcomes."  -Dr. Susan Saccomanno 
Dr. Susan was drawn to the Mederi Care® / ETMS model because of its elegant approach to treating the whole person, including day-to-day health, lab work, and if applicable, the tumor microenvironment. Her patient treatment plans are created using this model, which applies the art and science of botanical medicine as well as impeccable clinical care. This ensures that all aspects of health and illness are addressed.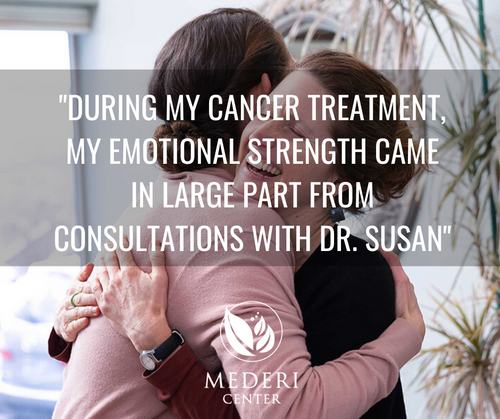 Being a primary care physician means Dr. Susan can help unravel complex health issues and support patients in creating positive, long-term changes in health. She has over fifteen years of experience treating acute and chronic illnesses such as: 
Allergies 
Arthritis 
Asthma 
Auto-immune illnesses 
Cancer
Colds and flu 
Diabetes 
Digestive Problems 
Fatigue, brain fog 
High cholesterol patterns 
Hyperglycemia, hypoglycemia 
Hypothyroid/hyperthyroid 
Insomnia 
Men's health concerns 
Migraines 
Sinusitis 
Women's health issues
To learn more about what a Naturopathic Doctor is, please click here.
"Dr. Susan's gifts are her graciousness, humility, curiosity, and desire to really understand patients. I appreciate that she was willing to work with me while I underwent surgery and decided to take chemotherapy. Dr. Su met me where I was, and I didn't feel judged for the path that I chose--I felt only supported. She continues to welcome my questions, take the time I need to understand my protocol and why she is prescribing it, and to offer encouragement on this journey. I am grateful for the Mederi team and feel indebted to them for the care I have received..."
~ Kristin Sartain