Clinical Nutrition & Dietary Medicine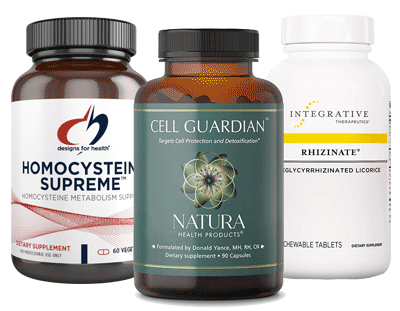 In addition to botanical medicine, Mederi Care® uses clinical nutrition and dietary medicine as a therapeutic modalities. We follow the traditional "food as medicine" model, along with cutting-edge scientific research into the molecular effects of dietary ingredients (or "phytonutrients") and their effects on the health of cell biology. This approach goes far beyond mainstream dietetics and avoids the inevitable confusions of the myriad "fad" or alternative diets that are commonly promoted as fighting everything from candida to cancer.
Expanding research in the field of "nutrigenomics" reveals in growing detail the capacities of dietary ingredients to interact with the human genome to directly modify the expression of our genetic material (DNA). These capacities can be utilized to optimize wellness in an individualized (ie; genomically patient-specific) fashion; some of which could include the prevention of disease – for example, the inhibition of carcinogenesis by protecting against and repairing cellular and genetic damage.
Hippocrates said, "make food your medicine and medicine your food".
The use of diet and dietary compounds for wellness optimization lays the foundation for health, including psycho-emotional and spiritual well-being, as well as amelioration of age-related degenerative processes. The same dietary materials in the form of synergistic combinations of highly purified and active "nutraceuticals," administered at doses designed to achieve therapeutically active levels at the cellular level can directly inhibit processes such as inflammation, oxidative stress, and angiogenesis that underlie cancer and other chronic diseases.
In these settings, there is a seamless link between prevention and treatment, between food and medicine, and between clinical nutrition and botanical medicine – and the timeless truth of Hippocrates' quote echoes in the efficacy of today's advanced nutrigenomic therapeutics.
>> Read more about the Mederi Care Approach to Diet
>> Read Dr. Susan Saccomanno's blog "The Importance of a Balanced Diet: A Guide for Cancer Patients"
---