Past Trainings & Alumni
Since 2005, Mederi has provided onsite and online clinical training, ongoing education, workshops, educational resources, lectures, real-time forums/information exchange/discussion groups, and more to participants from all over the world.   
Past Clinical Training Programs
To date, we've trained nearly 200 healthcare practitioners to successfully manage a myriad of health conditions by applying Mederi Care®, also known as the Eclectic Triphasic Medical System™ (or ETMS). Our clinical training programs have emphasized advanced clinical applications of botanical, nutritional, and biological medicine principles within a multifaceted framework in order to successfully execute health-building interventions for enhancing patient vitality and lifespan. Participants have come from around the world, and include medical doctors, oncologists, naturopaths, acupuncturists and other healthcare practitioners. Graduates of our training program have the benefit of continuing education/post training in the ETMS through our Round Table Discussion Group. Members of the group benefit from the opportunity to interact and dialog with Mederi's faculty and colleagues with diverse backgrounds and expertise for ongoing collegiate-like support with patient care.
It is great to know that there is such strong collaboration that takes place in hopes of saving a patient's life. The love, determination, deep knowledge, and high quality of care that is part of Mederi Medicine and ETMS is what motivates me to do the all that I can to spread awareness about this approach.  ~ Effie Halakos, PhD
Mederi Academy ~ The Future of Medicine
Our previous clinical training programs have been redesigned into a robust online learning program called Mederi Academy. Mederi Academy trains healthcare practitioners in our Mederi Care® / ETMS methodology for patient care. Our program gives healthcare providers the clinical framework and skills they need to significantly improve quality of life and longevity for people facing cancer and other serious health challenges.
Mederi Academy is open to healthcare practitioners who are committed to providing comprehensive care in the field of integrative medicine, specifically with an interest in our unitive, Mederi Care® model. The Academy addresses the deep gaps in current healthcare by training providers in our wholistic form of medicine and healing, thus providing a much-needed foundation for the integration of conventional science, genetics, and immunology with the life-enhancing properties of botanical medicine.
---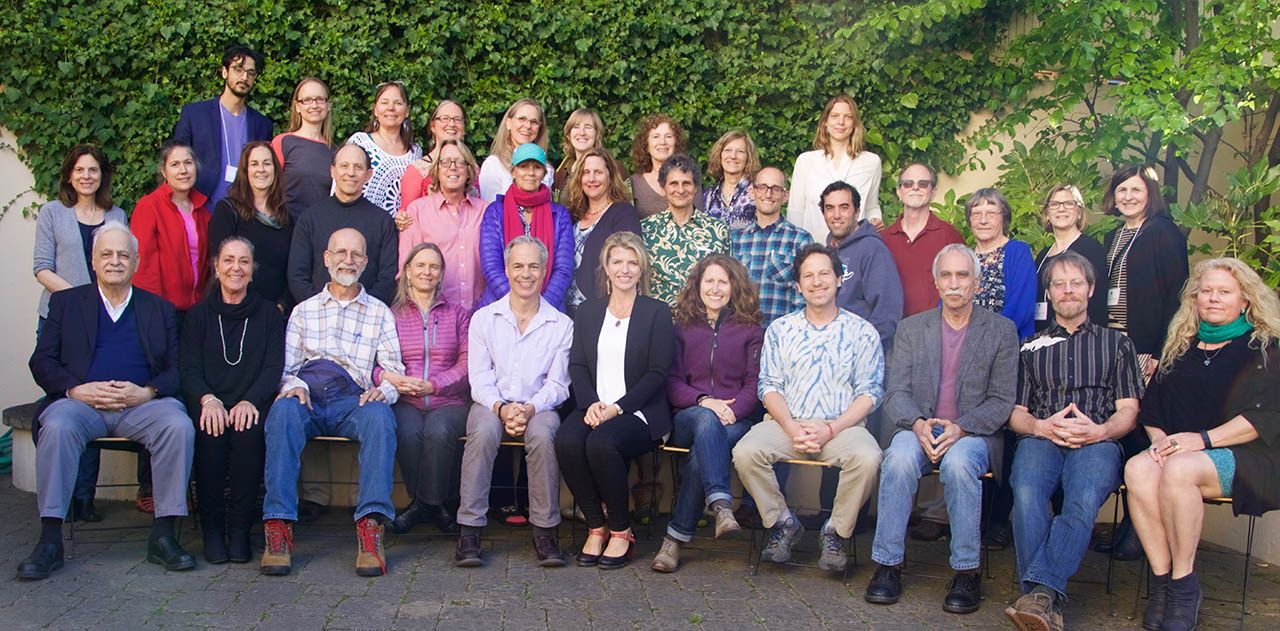 Mederi's 2017 Clinical Training Program - Fundamentals of the ETMS
(Front Row left to right) Dr. Thomas LaCava, Dr. Nalini Chilkov, Dr. Martin Albert, Peggy Wright, Donnie Yance, Jennifer Yance, Dr. Susan Saccomanno, David Lerner, Dr. Dwight McKee, Dr. Jason (Cedar) Miller, Kimberly Phelps
(Middle Row left to right) Susan Carroll, Terri March, Nancy Birang, Dr. Mark Leventer, Dr. Steven Atkins, Victoria Wood, Colleen Tetzlaff, Victoria Wood, Andre Saine, Dr. Mark Bricca, Dr. Dan Smith, Stepehn Stiteler, Pat Chichon, Dr. Kathleen Thomsen, Dr. Mary Kelly Sutton
(Back Row left to right) Oscar Sierra, Dr. Anja Lindblad, Dr.  Louise Tolzmann, Debra Sue Kelvin, Dr. Julie Nowack-Stears, Dr. Wyler Hecht, Dr. Gloria Schwartz, Dr. Carol Lourie
Not pictured: Dr. Warren Ross, Dr. Stephany Porter, David Schimp, Sharon Magan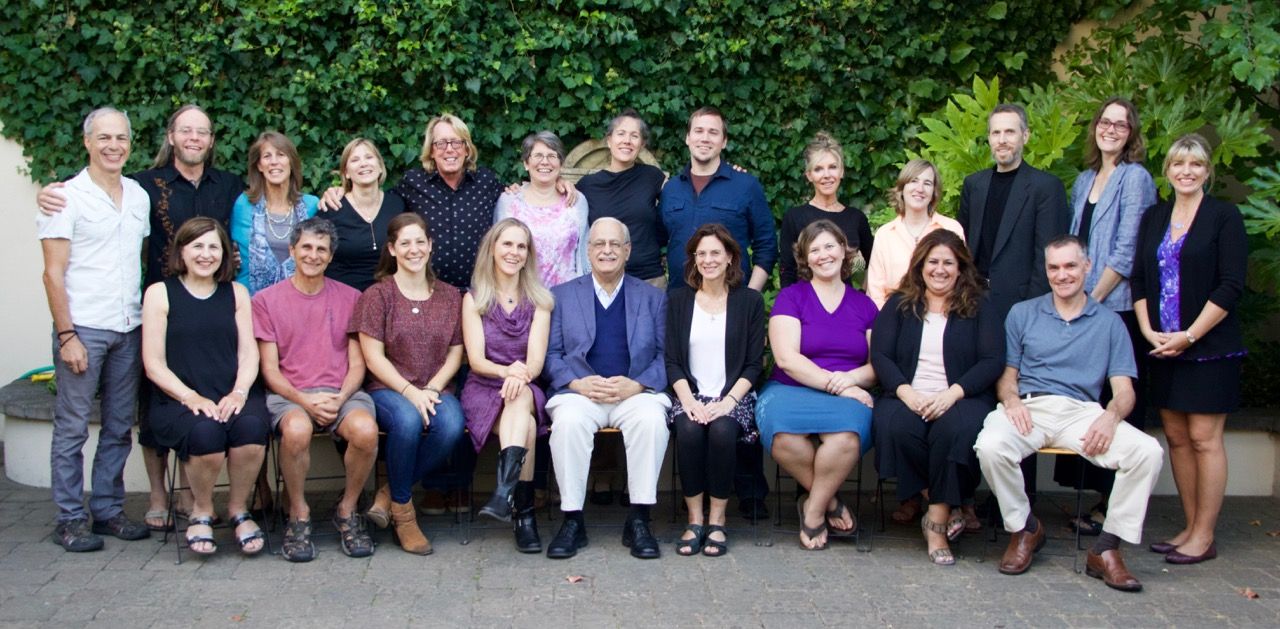 Mederi's 2016 Clinical Training Program - Fundamentals of the ETMS
(Front Row) Sharon Magan, PhD, CRNP, Andre Saine, DC, NC, FCAH, Sara Cooper, MS, LDN, CNS, CSCS, Julie Nowak-Stears, NMD, N. Thomas LaCava, MD, Susan Carroll, RDN, LDN, Pamela Plank, ND, LAc, Isabel Tartaglia, Eric Reardon
(Back Row) Donnie Yance MH, CN, Jason Miller, LAc, MAcOM, Dipl, CH, CAK, Stephany Porter, ND, Kathleen Thomsen, Stephen Atkins, PhD, ND, Deborah Lessenevitch, RN, Teri March, ND, MSN, Jamie Garonzik, Kathleen Schoen, Wyler Hecht, ND, LAc, David Schimp, DC, DACNB, DAAPM, FICCN, Marigny Goodyear, Jennifer Yance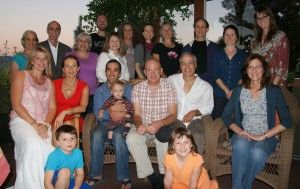 Mederi's 2014 Level One Clinical Training Class Alumni
Front Row (left to right): Coltrane Yance, Stella Yance Middle Row (left to right): Jennifer Yance; Nina Walsh, ND, LAc; Daniel N. Smith ND; David (Mack) Easty, MD; Donnie Yance; Susan Carroll RD, LDN
Back Row (left to right): Debra Lee Gertz, Dipl.OM, LAc, Dwight McKee, MD; Terry Apt Carasik, ND, ARNP-C; Joshua Anderson; Anne Salazar, RH (AHG); Sheila Devitt; Jennifer O'Hagan, RH (AHG), ATMAT; Mark Leventer, MD; Susan Saccomanno, ND, LAc; Marigny Goodyear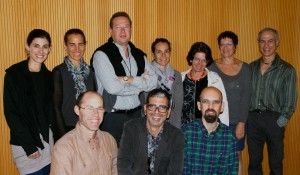 Mederi's 2013 Level One Clinical Training Class Alumni, Rabin Medical Center, Tel Aviv, Israel
Standing (left to right): Shiran Yofan, ND: Sharon Bar-Gil, ND; Dr. Opher Caspi; Orly Talmor, TCM; Hiba Reches, Nurse; Donnie Yance S
itting (left to right): Davis Wiznnsky, TCM; Gili Pinchuk, ND; Arik Polak, TCM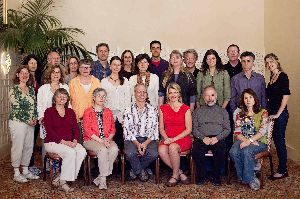 Mederi's 2012 Level Two Clinical Training Class Alumni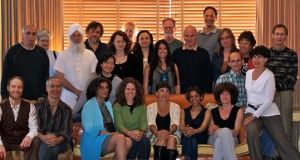 Mederi's 2011 Level One Clinical Training Class Alumni
Bottom Row (left to right): Jason  Miller, LAc, MAcOM, CH, CAK;  Donnie Yance, CN, MH, RH; Dalal Akoury, MD;  Susan Saccomanno, ND, LAc; Ann Huismann;  Carol Harracksingh, MD, FACOG;  Susanne Saltzman, MD 
Mid Row (left to right): Elisa Yao, MD;  Mark Bricca, ND, LAc;  Mary Anne Morelli Haskel, DO 
Top Row, (left to right):Dwight McKee, MD; Morwenna Given, BSC, BA, MA, RH, m.OH;  Gurusahay Khalsa, DC, DiplAc;  Etiennne Callebout, M.D., D.T.M, H.M.F.Hom.;  Bozena Simon, MD;  Julie Mitchell, RH (AHG), MSc;  Maria Saranteas, DOM, RH;  Keri Connell, M.S.; Stephen Stiteler, LAc, O.M.D., N.M.D., D. Hom;  Bertrand Babinet, PhD, LAc;  Alex Berks, LAc, FABORM;  Kristina King, BA, RN, FNP-C;  Arianne Koven, CTN, CNHP;  James Said, DC, ND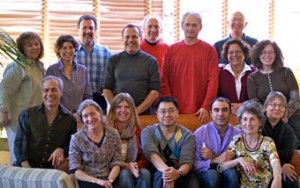 Mederi's 2010 Level One Clinical Training Class Alumni
Bottom Row (left to right): Donnie Yance, CN, MH, RH; Nancy Sudak, MD, ABIHM; Anne West, MSN, MSTOM, LAc; Kevin Chan, D.O., M.S., A.B.I.H.M.; Karim Chubin, Naturopath; Chanchal Cabrera, MSc, FNIMH, RH; Tatyana Uritsky, BSc, CHT 
Top Row (left to right): Garreta Kipp, LAc, MAOM, MSOT, LMT; Mihal Davis, ND, LAc; Andrew Kaufmann, ND; Joel Klein, MD; Michael Whitney NMD, DC; Ross Ralph, Dr.TCM, RAc, ART; John Connor, LAc; Barbara Connor, LAc; Valerie Blankenship, Clinical Herbalist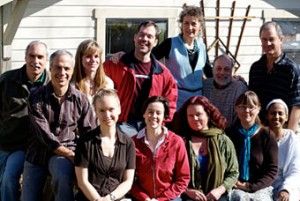 Mederi's 2009 Level One Clinical Training Class Alumni
Bottom Row (left to right): Anja Lindblad, ND; Kate Naumes, ND,; Kimberly Phelps, MH,CBT,CBS; Louise Tolzmann, ND; Binal Shah, ND, MS 
Top Row (left to right): Dwight McKee, MD; Donnie Yance, CN, MH, RH; Sara Simon; Tim Gerstmar, ND; Chanchal Cabrera, MSc, MNIMH, RH; Bill Pawluk, MD; Michael Treanor, DC, LAc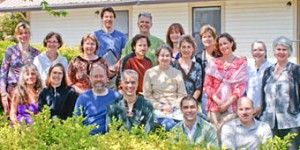 Mederi's 2009 Level One Clinical Training Class Alumni
Bottom Row (left to right): Elaine Weil, NP, CNC; Connie Fisher, DOM; Peter Brodhead, CN; Donnie Yance, CN, MH, RH; Karim Chubin, Naturopath; Gary Gentile, Herbalist 
Middle Row (left to right): Sara Simon; Cindi Croft, FP, DO; Elena Panutich, ND, PhD; David Lerner, L.Ac., M.TCM; Eileen Hutchinson, ND; Chanchal Cabrera, MSc, MNIMH, RH; Colleen Tetzlaff, NP, ND; Barbara Oxley, NMD, RN, MSN, FNP; Sheilagh Weymouth, DC, PC 
Top Row (left to right): Dicken Weatherby, ND; Michael Stone, MD; Dee Atkinson, MNIMH; Victoria Wood, MPH, RD, CNS Not Pictured: Jeanie Spies, PNP; Lisa Davis, L.Ac.; Mary Thimmesch, L.Ac.; Gloria Schwartz, ND

Mederi's 2009 Level Two Clinical Training Class Alumni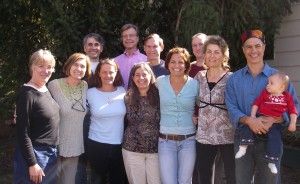 Mederi's 2007 Level Two Clinical Training Class Alumni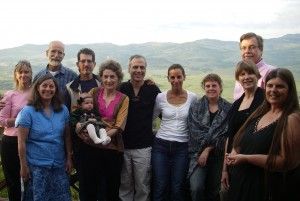 Mederi's 2007 Level One Clinical Training Class Alumni