Our Board Of Directors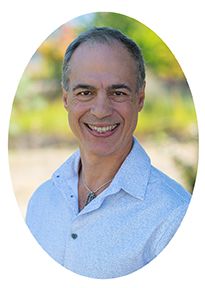 Donald R. Yance, Founder, President, Chairman, Lead Clinician, Mederi Center
Donald "Donnie" R. Yance is a Clinical Master Herbalist and Certified Nutritionist renowned for his extraordinary knowledge and deep understanding of the healing properties of plants and nutrition, as well as epigenetics, laboratory medicine, oncologic pathology, and molecular oncology. He is a professional member of the American Herbalists Guild and the National Association of Nutrition Professionals. He is also professed as a Secular Franciscan, which equips him with the breadth and wisdom to touch on the spiritual aspects of healing. Donnie conducts his clinical practice at the Mederi Center in Ashland, Oregon utilizing his unique integrative model known as the Eclectic Triphasic Medical System (ETMS) or "Mederi Medicine", which he evolved over more than twenty years of successful patient care. The ETMS model elegantly combines his passion for the latest scientific research with the wisdom of ancient healing traditions, resulting in a compassionate, creative, intelligent, and effective approach to healing. As a visionary leader, mentor, teacher, author, and healer, Donnie's methodology has transformed thousands of lives and is carried out through the mission and programs of the Mederi Foundation.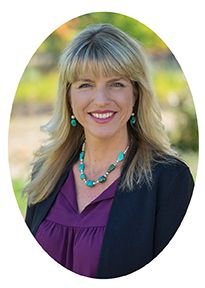 Jennifer Yance, Co-Founder, Executive Director
Jennifer Yance's work at the threshold of the organization has been a key element to its growth and accomplishments. With her impassioned determination and an aura of inspiration, she oversees and directs the fundraising, clinical, research, and education programs and gracefully guides the organization in serving its mission.

Jennifer's business acumen, effective leadership, and deep commitment to healthy living contribute to her ability to help the organization reach its highest potential for serving humanity.
G. Scott Purcell, Treasurer
Scott Purcell is the CEO of ACA International, the Association of Credit and Collection Professionals, an organization that works to make a difference in the quality of life for every American family by helping make our credit-based economy work as it should. Prior to that, he was the President and COO of Professional Credit Service, a Hawes Financial Group Company, where he partnered with clients to create a vision for living life well and making a lasting, positive impact in the world. Mr. Purcell has also had his own consulting firm following a long career as an audit partner with Moss Adams, LLP, and was the CFO of a small, publicly-traded international technology company. Mr. Purcell is a Certified Public Accountant and Certified Management Consultant. He also serves as the Campaign Chair of United Way of Lane County and was an active Volunteer Financial Analyst for PEER Servants, an international organization committed to alleviating poverty through Micro-Finance programs that provide opportunities for economic development.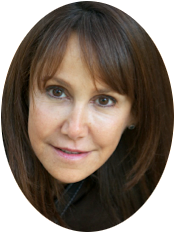 Barbara Slaine
Ms. Barbara Slaine has been passionate about health and medicine since attending The Eastern School for Physician's Assistants in her early twenties. Since that time she has been a life-long student of spirit-mind-body therapies and has obtained certifications in an array of holistic healing modalities, including Nutrition and Reiki therapy. She is the founder of the Liphe Balance Center in Weston, CT, a community haven for assisting people on their journey to wellbeing. The center hosts reputable teachers, authors, and practitioners from around the world who share their knowledge and provide resources and insights into health. Ms. Slaine is also the founder of MyHealingRooms.com, a public service information website offering a myriad of complimentary information on everything from stress management to music therapy, inspirational books, and holistic and alternative options for people diagnosed with cancer.  She is dedicated to helping people navigate life's transitions and beyond by guiding them towards the most conscientious, safe, and effective options available.  To this end, she founded the Alliance for Conscious Transitioning, which will offer a certificate program in these principles.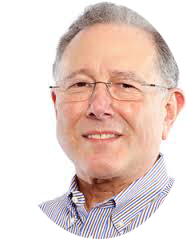 Warren M. Ross, MD
Dr. Ross is the founding member of Crossroads Medical Associates, an 11-provider primary care adult medicine group. He has created the sub-group Integrative Medicine at Crossroads to emphasize his commitment to combining the best of conventional and non-conventional health care practices in the primary care setting. His activities in this area started in 1970 when, as a medical student, he developed a research project to investigate the effect of meditation on health outcomes in people with seizure disorders.

He studied Acupuncture in the 1970s. He came to Maryland to help start the Centre for Traditional Acupuncture (now Maryland University of Integrative Health) in 1976. He was on the faculty of the University of Maryland Family Practice Department from 1976 through 1980. During that time he developed a course for "Holistic Medicine" (now Complementary Alternative Medicine) for medical students. This was the first course of this type at a Medical School in the United States. Dr. Ross has achieved Board Certification in Family Medicine, Internal Medicine and Geriatric Medicine. His current active certification is in Internal Medicine.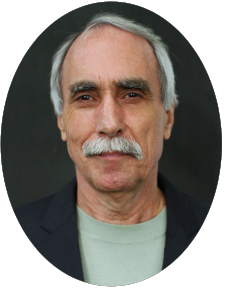 Dwight McKee, MD, CNS, ABIHM 
Dr. McKee has been the Chairman of the Mederi Foundation's Scientific Advisory Board since 2010 and is one of the most knowledgeable researchers and clinicians in the world. After becoming board certified in Internal Medicine, he completed a three-year fellowship in Hematology and Oncology at Scripps Clinic, in La Jolla, CA, and subsequently became board certified in both disciplines. Since completing training in medical oncology, hematology, and immunology, Dr. McKee has been involved in the development of integrative cancer care, working to create a synthesis between conventional cancer medicine and alternative/complementary medicine. In 2003, he became board certified in nutrition by the Certification Board for Nutrition Specialists, of the American College of Nutrition, and in 2007 he became Board Certified in Integrative and Holistic Medicine through the American Board of Holistic Medicine. Dr. McKee has been a member of the Internal Medicine staff at Scripps Clinic and served as a consultant for the San Diego Cancer Research Institute from 2001 through 2010.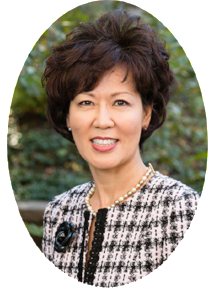 Young J. Lee, MD
Dr. Lee is board certified in Hematology and Oncology. Her clinical interests are all types of blood diseases and cancers, with a special interest in breast cancer treatment and research. She is a member of the American Society of Clinical Oncology and Chesapeake Oncology Hematology Associates (COHA) since 2001. Dr. Young Lee received her medical degree from Federal University of Rio Grande do Sul Medical School, Porto Alegre, Brazil in 1987, and completed her internship and residency in Internal Medicine at Jackson Memorial Hospital University of Miami, Florida. She continued on to complete fellowship in Hematology and Oncology at Jackson Memorial Hospital University of Miami. In 2020, Dr. Lee joined Anne Arundel Medical Center (affiliated with Johns Hopkins and George Washington University) to build their breast and integrative oncology program as the Medical Director. Dr. Lee has been a pioneer in using scalp cooling caps for prevention of hair loss during chemotherapy. She is the co-founder of capsoflove.org, a non-profit created to provide financial assistance for breast cancer patients who cannot afford the hair saving technology.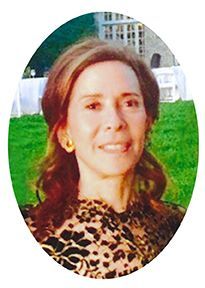 Leslee Rogath
Mrs. Leslee Rogath has served on the board of several art organizations, including The Stamford Museum and Nature Center and The Bruce Museum, where she was an active member on both the Nominating and Exhibition committees. With her husband David, she founded Chalk & Vermilion Fine Arts, which focuses on 20th and 21st century art.
After graduating from the University of Pennsylvania, Leslee earned her master's degree from Columbia University. She later served as a trustee of the University of Pennsylvania's Stuart Weitzman School of Design. Currently, the Halpern-Rogath Fine Arts Traveling Fellowship provides selected fine arts students with funding to allow them to travel nationally and internationally to exhibitions, museum, and art centers. Leslee avidly supports ShatterProof, a national non-profit dedicated to reversing the addiction crisis in the United States. She also worked to combat child abuse and neglect for the State of Florida Division of Family Services.