Our Foundation Staff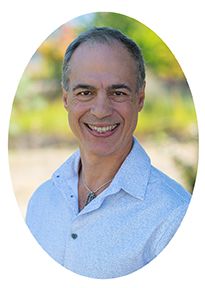 Donald R. Yance ~ Founder, President, Mederi Center Lead Clinician

Donald "Donnie" R. Yance is a Clinical Master Herbalist and Certified Nutritionist renowned for his extraordinary knowledge and deep understanding of the healing properties of plants and nutrition, as well as epigenetics, laboratory medicine, oncologic pathology, and molecular oncology. He is a professional member of the American Herbalists Guild and the National Association of Nutrition Professionals. He is also professed as a Secular Franciscan, which equips him with the breadth and wisdom to touch on the spiritual aspects of healing. Donnie conducts his clinical practice at the Mederi Center in Ashland, Oregon utilizing his unique integrative model known as the Eclectic Triphasic Medical System (ETMS) or "Mederi Medicine", which he evolved over more than twenty years of successful patient care. The ETMS model elegantly combines his passion for the latest scientific research with the wisdom of ancient healing traditions, resulting in a compassionate, creative, intelligent, and effective approach to healing. As a visionary leader, mentor, teacher, author, and healer, Donnie's methodology has transformed thousands of lives and is carried out through the mission and programs of the Mederi Foundation.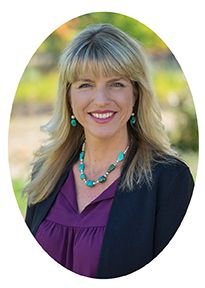 Jennifer Yance, Co-Founder ~ Executive Director

Jennifer Yance's work at the threshold of the organization has been a key element to its growth and accomplishments. With her impassioned determination and an aura of inspiration, she oversees and directs the fundraising, clinical, research, and education programs and gracefully guides the organization in serving its mission.

Jennifer's business acumen, effective leadership, and deep commitment to healthy living contribute to her ability to help the organization reach its highest potential for serving humanity.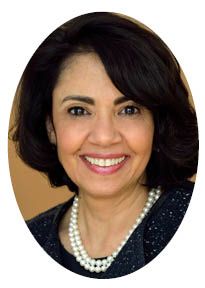 Susan Abookire ~ Director of Medical Education and Faculty Development

Susan Abookire, BSEE MD MPH FACP is an award-winning senior physician executive with over 20 years' experience leading organizations in quality, patient safety, medical staff affairs, credentialing, and clinical excellence. She served as Interim Chief Medical Officer at University Hospital in New Jersey. She was Senior Vice President and System Chief Quality Officer of Houston Methodist. She was the first Chair of Quality and Patient Safety at Mount Auburn Hospital, a Harvard Teaching Hospital in Cambridge Massachusetts, where she founded and led the award-winning program in Quality and Patient Safety. 
A graduate of Harvard Medical School, Dr Abookire completed residency at Brigham and Women's Hospital, and practiced Internal Medicine full time before devoting herself to leading patient safety and quality. Dr Abookire earned a Master's in Public Health from the Harvard School of Public Health, focusing on Clinical Effectiveness. Dr Abookire teaches nationally and internationally on topics including health care technology, human factors, high reliability, systems analysis, effective learning systems, disclosure and apology, and applying lessons from aviation safety to healthcare. She completed a Harvard Fellowship in Medical Education and led as Curriculum Director for the Harvard Medical School Fellowship in Quality and Patient Safety.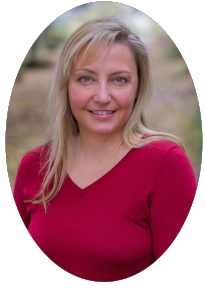 Pauleen Miller ~ Chief Financial Officer

Pauleen serves as a key member of the Executive Leadership Team.  As a true business partner to the Executive Director, Pauleen plays a critical role in developing strategic initiatives and overseeing the operational and financial aspects of the organization.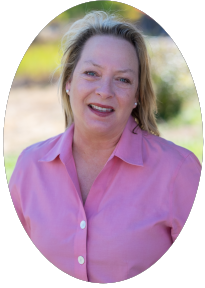 Melissa Pedersen ~ Executive Assistant to Donnie and Jennifer Yance, Education Program Administrator

With a Masters in Educational Technology, Melissa is ideally suited for handling both of these tasks – especially with her background in business development, project management, project progress documentation and reporting, systems analysis, and the creation and development of classroom and computer-based training/support programs as well as the requisite foundational curriculum to implement them. 
Melissa is passionate about supporting the training programs that educate practitioners about all facets of the ETMS so that they can create personalized patient protocols, and increase their expertise in diagnostics and therapeutics.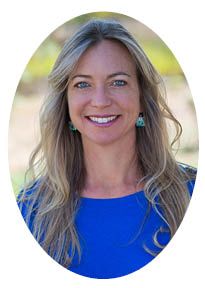 Andrea Luchese ~ Marketing Manager

In her role as Mederi's Marketing Manager, Andrea is responsible for advancing the business development objectives of the Clinic and Foundation by overseeing and implementing marketing strategy, branding, communications, creative direction and design, social media, public relations, and event publicity. She brings a passion for supporting the Mederi mission of helping people live healthier, longer lives through sharing our story of inspiration and hope with patients, practitioners, and donors.
Andrea joined our team in 2019 from her prior fourteen-year tenure as senior member of the marketing team at our affiliate company, Natura Health Products. Andrea has a Master of Arts degree in Integral Dance with a focus on Dance & Spirituality and is the founder and president of an Ashland-based 501c3 Hawaiian cultural arts and preservation organization.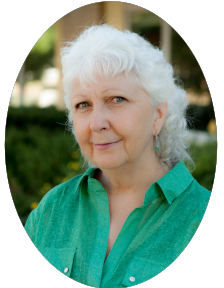 Gayle Vezie ~ Bookkeeper

Gayle Vezie has been working as the bookkeeper for Mederi since 2003. She takes pride in and truly enjoys the challenges of her day-to-day tasks including all aspects of accounts receivable and accounts payable for the Mederi Foundation and Mederi Center.