Donnie Yance, MH, CN
Donald R. Yance Jr. MH, CN, RH (AHG), SFO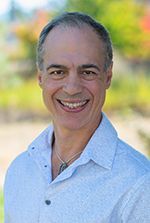 Donnie Yance is an internationally known master herbalist and nutritionist. He received his herbal training through Sequoia College and is a professional member of the American Herbalists Guild. He was trained as a clinical nutritionist through the National Institute of Nutritional Education and holds certification through the National Association of Nutrition Professionals. He is also professed as a Secular Franciscan (SFO), which equips him with the breadth and wisdom to touch on the spiritual aspects of healing. 
Donnie is renowned for his extraordinary knowledge and deep understanding of the healing properties of plants and nutrition, as well as epigenetics, laboratory medicine, oncologic pathology, and molecular oncology. He conducts his clinical practice at the Mederi Center in Ashland, Oregon and teaches at Mederi Academy, a world-class online training program in integrative oncology and health optimization. Mederi Academy offers a robust curriculum on the Mederi Care methodology, a unique approach to health and healing developed by Donnie that combines the latest scientific research with the wisdom of ancient healing traditions. Mederi Care (also known as the Eclectic Triphasic™ Medical System or ETMS) consists of a wholistic diagnostic and therapeutic methodology rooted in American Eclectic herbal tradition, constitutional energetics and contemporary clinical nutrition – continuously updated and honed with the latest scientific research at the molecular, cellular and genomic levels. Donnie is certified as a Mederi Care Practitioner and imparts his clinical knowledge of this integrative approach to patient care through our online certification program.
Donnie has authored two books, Herbal Medicine, Healing and Cancer and Adaptogens in Medical Herbalism: Elite Herbs and Natural Compounds for Mastering Stress, Aging and Chronic Illness. In addition, he has been involved in authoring and co-authoring dozens of articles that have appeared in major industry publications and national journals. Each year Donnie lectures across the USA at major hospitals and conferences for both patients and health care providers, and is a featured speaker on many radio shows and podcasts. 
In 2011, the Centre for Natural Healing (now Mederi Center), where Donnie has conducted his successful clinical practice since 1992, merged with the Mederi Foundation, a 501(c)(3) organization established by Yance in 2005. ETMS is the care model employed by the Mederi Center's clinical practice team and the Foundation's professional educational training and clinical research programs. Over the past two decades, Donnie has built a library of well-established, world-class research on the medicinal value and multifaceted interactions of over one hundred botanicals and their key constituents, with major emphasis in the area of Oncology. This incredible collection will be available to health care professionals through the Mederi Academy's online research database. 
Donnie is also the founder and formulator of Natura Health Products, a professional product line of therapeutic-grade botanical and nutritional supplements. The current Natura portfolio consists of over forty formulations derived from botanical and nutritional agents acquired from around the world. These products have made a significant contribution to his tangible success in improving the health of his patients, specifically by providing therapeutic amounts of key ingredients that would otherwise be unattainable anywhere in the world. 
---