Mederi Academy
"Healthcare is undergoing transformation at an unparalleled pace. Technology is disrupting delivery methods, and empowered patients are demanding an experience that is both effective and humane. The call is clear to blend science with nature, evidence with humanity, and body with spirit. The most profound impact we can have on healthcare is to train the next generation of providers in Mederi Medicine through the Mederi Academy, to impart the tools that embody the unitive future of medicine and healing."
~ Dr. Susan Abookire, Mederi Center Director of Medical Education and Faculty Development
Since our inception in 2005, Mederi's clinical training programs and lecture offerings have educated thousands of healthcare providers in our unique and highly efficacious Mederi Care approach (also known as the Eclectic Triphasic Medical System™ or ETMS). Participants have included medical doctors, oncologists, naturopaths, acupuncturists and other health care providers.
What is Mederi Academy?
Mederi Academy is a 2-year, accredited online learning program that trains healthcare practitioners around the world in Mederi Medicine, giving them the skills they need to significantly improve quality of life and longevity for people facing cancer and other serious health challenges.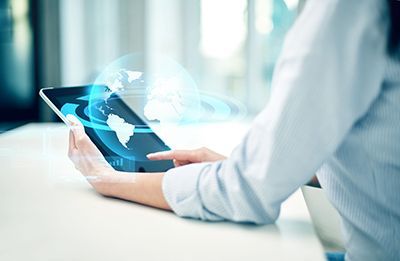 Who is Mederi Academy for?
Mederi Academy is open to licensed clinical practitioners who are committed to providing comprehensive care in the field of integrative medicine, specifically with an interest in our unitive, Mederi Care model. The Academy addresses the deep gaps in current healthcare by training providers in our wholistic, unitive form of medicine and healing, thus providing a much-needed foundation for the integration of conventional science, genetics, and immunology with the life-enhancing properties of botanical medicine.  
What does Mederi Academy offer?
The skills-based, 2-year online learning curriculum is delivered by Mederi Care/ETMS trained faculty and includes several optional in-person training modules in Ashland. Participants develop deep knowledge of Mederi Care and the skills to effectively practice it. 
The first year is a pre-clinical curriculum with an objectives-based structure that includes Mederi Care/ETMS methodology, botanical medicine, genetics, immunology, well-being, prevention, and chronic conditions. The second year focuses on clinical skills training.
Training in Mederi Care/ETMS emphasizes advanced clinical applications of botanical, nutritional, and biological medicine principles within a multifaceted framework in order to successfully execute health-building interventions and protocols that enhance patient vitality and lifespan.
Learn More
For more information, please contact Melissa Pedersen, Mederi Education Program Administrator at 541.488.0514, ext. 314 or email mpedersen@mederifoundation.org.
---
Cohort 1 enrolling soon for September 2021!
Curriculum Overview
Our two-year program is conducted remotely (both individually and in mentored groups) with four in-person Mederi Medicine summits in Ashland, Oregon. The core curriculum includes on-line didactics, case-based studies, facilitated calls, and hands-on protocol development and mentored patient experiential learning.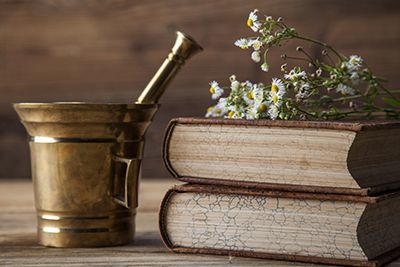 Year one: Domains of Content
Preclinical Preparatory Phase 
Foundations of Mederi Medicine and ETMS 
ETMS 1 – Host evaluation and health 
ETMS 2 – The Microenvironment 
ETMS 3 – The Biology of Cancer 
Mederi Medicine and Cancer 
Hormones, Cancer, and Modulation 
Protocol Development and Treatment 
Mederi Practitioner and Unitive Care  
Year Two: Domains of Content
Clinical Specialties and Skills:
Women's Health, Osteoporosis
Men's Health
Cardiovascular Prevention and Hypertension
Endocrine Health, Thyroid disease
Neurologic Disorders
Depression and Anxiety
Mederi Practitioner Skill Sets:
Research methods and participation
Multi-professional Collaboration
Mederi  Practice Management and Mederi Center Standards
Learning and Teaching Method
On-line sessions with self-evaluation
Live Webinars
Flipped classes
Case Studies and Facilitation
Team based problem-based learning – in groups of their own facilitated on-line or in person
Simulation and hands-on practice
Whole group session
Breakout Sessions with peers
Certification Goals
We are pursuing CME and CE with (e.g. ACGME) and other accrediting bodies 
Mederi Academy will grant Certification to graduates
We will pursue affiliation with institution for Master's degree
We are developing an ACGME approved curriculum to be incorporated into Medical Schools – as a pathway for collaboration, as well as for training
 
---
Interested in applying? Here's our eligibility criteria:
Current Professional Clinical Certification in any of the following:
MD 
Registered Herbalist
Certified Botanical Medicine
Nurse Practitioner
Licensed Naturopathic Doctor (AANP graduates) with specialty in botanical medicine
Certified in Chinese herbal medicine 
3 Professional references (we'll provide a reference form once registration opens)
Professional Characteristics:
Committed to high standards of ethics in patient interactions
Passion for unitive, wholistic, science-based medicine
Desire to work in teams with providers of varying backgrounds
Willingness to adhere to Mederi Practice Standards during and after training
Commitment to ongoing learning 
 
Enrolling Soon!
To be notified when enrollment opens, please contact Melissa Pedersen, Mederi Education Program Administrator at 541.488.0514, ext. 314 or email mpedersen@mederifoundation.org.
"We are looking forward to welcoming Cohort 1 to the new Mederi Academy!  A prominent online program has been a long-time vision of ours and we are positioned to be at the forefront of integrative medicine training opportunities with our continuing medical education program.  With this new educational platform, Mederi Center is committed to preparing practitioners to contribute to patient vitality and lifespan with Mederi Care.  We hope you can join us!" ~ Jennifer Yance, Executive Director