Our Practitioners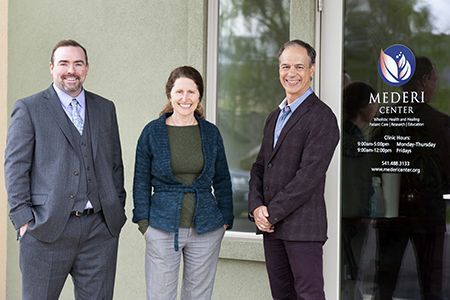 Donnie Yance, MH, CN, along with naturopathic physicians Dr. Susan Saccomanno, Dr. Michael Hummel, and Dr. Gloria Schwartz, and certified herbalist Oscar Sierra, offer clinical support and expert care in evidence-based holistic health services for anyone facing chronic illness or seeking guidance for lifelong wellness. Applying a collaborative approach to healthcare, Donnie, Dr. Susan, Dr. Michael, Dr. Gloria, and Mr. Sierra meet weekly to review client cases and protocols, providing an effective and personalized approach for each individual. This means you benefit from the knowledge, skillsets, and fifty years of combined clinical experience of our care team. As a Mederi client, you get the best of our team collaboration, while also receiving direct and personalized care from the practitioner in charge of your case.
---
Donnie Yance, CN, RH (AHG), SFO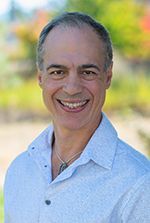 Donnie Yance is an internationally known master herbalist and nutritionist. He received his herbal training through Sequoia College and is a professional member of the American Herbalists Guild. He was trained as a clinical nutritionist through the National Institute of Nutritional Education and holds certification through the National Association of Nutrition Professionals. He is also professed as a Secular Franciscan (SFO), which equips him with the breadth and wisdom to touch on the spiritual aspects of healing. 
Donnie is renowned for his extraordinary knowledge and deep understanding of the healing properties of plants and nutrition, as well as epigenetics, laboratory medicine, oncologic pathology, and molecular oncology. He conducts his clinical practice at the Mederi Center in Ashland, Oregon and teaches at Mederi Academy, a world-class online training program in integrative oncology and health optimization. Mederi Academy offers a robust curriculum on the Mederi Care methodology, a unique approach to health and healing developed by Donnie that combines the latest scientific research with the wisdom of ancient healing traditions. Mederi Care (also known as the Eclectic Triphasic™ Medical System or ETMS) consists of a wholistic diagnostic and therapeutic methodology rooted in American Eclectic herbal tradition, constitutional energetics and contemporary clinical nutrition – continuously updated and honed with the latest scientific research at the molecular, cellular and genomic levels. Donnie is certified as a Mederi Care Practitioner and imparts his clinical knowledge of this integrative approach to patient care through our online certification program.
Donnie has authored two books, Herbal Medicine, Healing and Cancer and Adaptogens in Medical Herbalism: Elite Herbs and Natural Compounds for Mastering Stress, Aging and Chronic Illness. In addition, he has been involved in authoring and co-authoring dozens of articles that have appeared in major industry publications and national journals. Each year Donnie lectures across the USA at major hospitals and conferences for both patients and health care providers, and is a featured speaker on many radio shows and podcasts. 
In 2011, the Centre for Natural Healing (now Mederi Center), where Donnie has conducted his successful clinical practice since 1992, merged with the Mederi Foundation, a 501(c)(3) organization established by Yance in 2005. ETMS is the care model employed by the Mederi Center's clinical practice team and the Foundation's professional educational training and clinical research programs. Over the past two decades, Donnie has built a library of well-established, world-class research on the medicinal value and multifaceted interactions of over one hundred botanicals and their key constituents, with major emphasis in the area of Oncology. This incredible collection will be available to health care professionals through the Mederi Academy's online research database. 
Donnie is also the founder and formulator of Natura Health Products, a professional product line of therapeutic-grade botanical and nutritional supplements. The current Natura portfolio consists of over forty formulations derived from botanical and nutritional agents acquired from around the world. These products have made a significant contribution to his tangible success in improving the health of his patients, specifically by providing therapeutic amounts of key ingredients that would otherwise be unattainable anywhere in the world. 
---
Susan Saccomanno, ND, LAc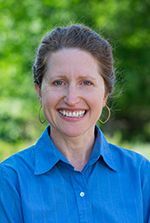 Susan Saccomanno ND, LAc, Mederi's Senior Practitioner, has over fifteen years of experience as a family physician with a specialty in wholistic cancer care and chronic illness. Prior to joining Mederi Center in 2014, she had a family practice in Portland, Oregon. As a Naturopathic physician and Chinese medicine practitioner, Dr. Susan has a unique skill set that enables her to assess health from both Western and Eastern perspectives.
Susan received her Naturopathic Doctorate and Master of Oriental Medicine degrees from National University of Natural Medicine in 2006, with a pre-med Bachelor of Arts through Appalachian State University. She also studied photography at Syracuse University. Dr. Susan has completed all three levels of the Mederi Care® / ETMS Clinical Training seminars and is a Certified Mederi Care Practitioner. Through her long-standing professional affiliation as a clinical associate of Donnie Yance, Dr. Susan has applied the ETMS methodology in clinical practice for over ten years. In 2020, Dr. Susan completed a 2-year program to deepen her knowledge of Chinese herbology.
Dr. Susan is passionate about helping people achieve vibrant health. She understands that untangling the mass of information that confronts patients can be confusing, and strives to create a comprehensive strategy tailored to each person's unique needs, while emphasizing a plan that is manageable and supports the patient's quality of life. In cancer care, Dr. Susan designs treatment plans that enhance mainstream therapies, with the goal of minimizing side effects and preventing future occurrences.
"My goal with patients is to deliver comprehensive care that incorporates botanical medicine with highly individualized support for the best possible clinical outcomes."  - Dr. Susan Saccomanno 
Dr. Susan was drawn to the Mederi Care/ETMS model because of its elegant approach to treating the whole person, including day-to-day health, lab work, and if applicable, the tumor microenvironment. Her patient treatment plans are created using this model, which applies the art and science of botanical medicine as well as impeccable clinical care. This ensures that all aspects of health and illness are addressed. 
Being a primary care physician means Dr. Susan can help unravel complex health issues and support patients in creating positive, long-term changes in health. She has over fifteen years of experience treating acute and chronic illnesses such as:
Allergies 
Arthritis 
Asthma 
Auto-immune illnesses 
Cancer
Colds and flu 
Diabetes 
Digestive Problems 
Fatigue, brain fog 
High cholesterol patterns 
Hyperglycemia, hypoglycemia 
Hypothyroid/hyperthyroid 
Insomnia 
Men's health concerns 
Migraines 
Sinusitis 
Women's health issues 
---
Michael Hummel, ND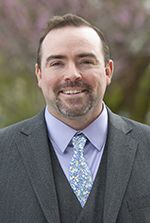 Dr. Michael Hummel is a board-certified Naturopathic Physician providing comprehensive care with an emphasis on natural therapies, to include general medicine and primary care, as well as specialization in integrative oncology and chronic infectious disease (including Lyme disease). He has further areas of focus in naturopathic adjustments/physical medicine, bioidentical hormone therapies, botanical medicine, nutrition, family medicine, and healthy aging.
Dr. Hummel received training in both modern allopathic medicine and chiropractic medicine before finding his calling in the individualized integrative approach of naturopathic medicine. He subsequently earned his medical degree from the Southwest College of Naturopathic Medicine. Prior to coming to Mederi Center, Dr. Hummel conducted his practice out of Envita Medical Center in Arizona, where he specialized in integrative oncology and chronic infectious disease.
Dr. Hummel also holds a Bachelors' degree in Chemistry and a Bachelors' degree in Biology with a pre-health emphasis from Northern Arizona University. After medical school, Dr. Hummel completed a 3-year NUNM, CNME-approved general practice residency. Dr. Hummel is well known for his contribution to botanical medicine through his creation of the Bountiful Herbs Botanical Medicine Database; which is used by thousands of physicians and herbalists worldwide.
"My passion in the field of medicine is to work with my patients to bring awareness, balance, betterment, and healing to the physical, mental, emotional, energetic, and spiritual aspects of their being. I'm thrilled to be part of the Mederi Center care team, where the core of Mederi Care encompasses this philosophy in its holistic, unitive approach to medicine."  - Dr. Michael Hummel 
As a Naturopathic Primary Care Physician trained in the Mederi Care approach, Dr. Hummel uses Naturopathic principles combined with Mederi Care to unravel complex health issues and work alongside his patients to support them in creating positive, long-term changes in health. Dr. Hummel has many years of experience treating acute and chronic illnesses, including:
Allergies
Ageing and age-related diseases
Arthritis
Asthma
Auto-immune illnesses
Cancer
Colds and flu
Diabetes 
Digestive problems 
Fatigue, brain fog 
High cholesterol patterns 
Hyperglycemia, hypoglycemia 
Hypothyroid/hyperthyroid 
Insomnia
Back pain (and other musculoskeletal/extremity pain concerns)
Men's health concerns
Hormonal imbalances
Obesity (weight loss need)
Lyme disease
Mold toxicities
Environmental toxicities (Heavy Metals, Solvents, Pesticides/Herbicides) 
Migraines (and other headache types)
Nutritional/Dietary imbalances
Sinusitis 
Women's health issues 
Click here to watch Dr. Michael's interview with Ryan Sternagel on Going Integrative Plus (August 2023).
---
Oscar Sierra, Certified Herbalist, RH (AHG)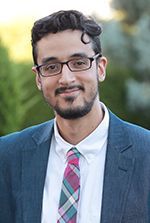 Mr. Oscar Sierra brings more than a decade of clinical experience to Mederi Center, blending Traditional Chinese Medicine with modern Functional Medicine. He holds a Bachelor of Science in Nutrition Science from the University of Georgia and is board-certified in Herbal Medicine, Acupuncture, and Biomedicine through the National Certification Commission for Acupuncture and Oriental Medicine (NCCAOM). Oscar is licensed to practice Acupuncture in the state of Georgia. He is also a registered herbalist through the American Herbalists Guild. As a Mederi Center clinician, Oscar offers the following modalities in his work with clients: Chinese Medicine, Lifestyle and Dietary Medicine, as well as Chinese, Western, and Ayurvedic Herbalism.
Oscar completed Mederi's advanced level clinical training course in the Eclectic Triphasic Medical System (ETMS / Mederi Care®) with Donnie Yance in 2012 and is a Certified Mederi Care Practitioner. His practice focus involves working with cancer patients, as well as other difficult to treat chronic autoimmune and gastro-intestinal conditions. Oscar works collaboratively with other members of our Care Team – Mederi's founder Donnie Yance and Naturopathic Physician Dr. Susan Saccomanno.
Oscar's approach to healing is wholistic and client-centered, keeping the focus on the client rather than the disease by carefully examining their condition, constitution, outlook, and environment. This individualized approach employs treatment strategies that are tailored to the client and incorporate both ancient evidence-based Eastern approaches, as well as aspects of progressive Functional Western Medicine. These strategies typically include diet, lifestyle, and herbs as the main therapeutic modalities as well as supplements, and an occasional healthy dose of laughter - a personal favorite healing modality for Oscar.
In addition to his clinical work, Oscar is a speaker at various state, regional, and national herbal and functional/integrative medicine conferences. He also practices and teaches Martial Arts (2nd Dan Black Belt, Chi Budo Kwon) and enjoys volunteering with group acupuncture treatments for the homeless at a free community clinic in Georgia. He is an active member of the American Herbalists Guild (AHG), International College of Integrative Medicine (ICIM), National Association of Environmental Medicine, and the Society for Integrative Oncology (SIO). 
"While I am endlessly enthralled with science, I find resonance in the art of medicine. At the heart of that is connection. My role is to find that connection with clients and in turn help them become aware of connection with their True self to facilitate the deepest healing and best outcomes possible."  ~ Oscar Sierra, CH
Areas of Specialty:
Cancer
Autoimmune
Gastrointestinal
Allergies 
Insomnia
Thyroid imbalance
Chronic fatigue
Diabetes
Environmental medicine
Cardiovascular disease
Psycho-emotional issues, including: Stress, anxiety, depression
Chronic pain
Chronic fungal infections
 
---
Gloria Schwartz, ND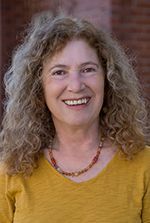 Dr. Gloria Schwartz is a graduate of the National College of Naturopathic Medicine and has been in practice for over 30 years. After completing a residency in women's health, she moved to Ashland, Oregon, and opened a women's health and home birth practice. Over the years, Gloria's practice has transitioned with her patients, and the bustling mama and baby years have transformed into the greater complexities of chronic health care. Three decades as a family physician has enabled her to confidently treat patients at all stages of life and to appreciate the myriad factors in an individual's life that influence states of health and disease. She has been humbled by the challenges her patients face and the courage and resilience with which they approach them.
Botanical, nutritional and homeopathic medicine are the modalities with which Gloria is most aligned. She was introduced to Mederi Medicine in 2009 and has incorporated it into her practice ever since. She consults with patients with cancer, metabolic, hormonal and autoimmune diseases, as well as those without diagnoses who are searching for health optimization. She also sees children. Gloria is particularly interested in contemporary medical research on health and longevity and incorporates it into her treatment protocols.
Gloria has a deep love of plants, medicinally, culinarily, and in nature. She enjoys spending time with her family and friends, gardening, cooking, spending time in the wild, studying medicine, and escaping into the transformational worlds of fiction.