Our Clinic Staff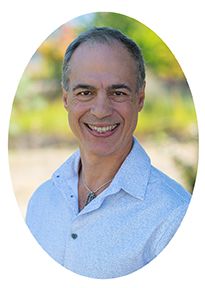 Donald R. Yance ~ Founder, President, Mederi Center Lead Clinician

Donnie Yance is a Clinical Master Herbalist, Certified Nutritionist, and Certified Mederi Care Practitioner renowned for his extraordinary knowledge and deep understanding of the healing properties of plants and nutrition, as well as epigenetics, laboratory medicine, oncologic pathology, and molecular oncology. He is a professional member of the American Herbalists Guild and the National Association of Nutrition Professionals. He is also professed as a Secular Franciscan, which equips him with the breadth and wisdom to touch on the spiritual aspects of healing. Donnie conducts his clinical practice at the Mederi Center in Ashland, Oregon utilizing his unique integrative model called Mederi Care (also known as the Eclectic Triphasic Medical System or ETMS), which he evolved over more than twenty years of successful patient care. He also teaches out of Mederi Academy, to impart his profound knowledge of the Mederi Care methodology to other healthcare providers. The Mederi Care model elegantly combines his passion for the latest scientific research with the wisdom of ancient healing traditions, resulting in a compassionate, creative, intelligent, and effective approach to healing. As a visionary leader, mentor, teacher, author, and healer, Donnie's methodology has transformed thousands of lives and is carried out through the mission and programs of the Mederi Foundation.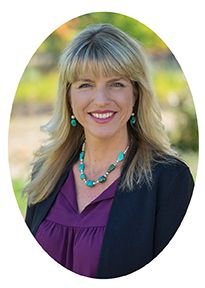 Jennifer Yance, Co-Founder ~ Executive Director

Jennifer Yance's work at the threshold of the organization has been a key element to its growth and accomplishments. With her impassioned determination and an aura of inspiration, she oversees and directs the fundraising, clinical, research, and education programs and gracefully guides the organization in serving its mission.

Jennifer's business acumen, effective leadership, and deep commitment to healthy living contribute to her ability to help the organization reach its highest potential for serving humanity.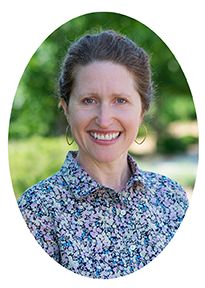 Dr. Susan Saccomanno, ND, LAc ~ Senior Practitioner

Dr. Susan Saccomanno, ND, LAc holds a Doctorate in Naturopathic Medicine and a Master of Oriental Medicine both from the National College of Natural Medicine and Bachelor of Arts degrees from Syracuse University and Appalachian State University. Dr. Saccomanno has over fourteen years of experience as a primary care physician in family practice and specializes in holistic cancer care and chronic illness.

Dr. Saccomanno's approach combines cutting edge research and Naturopathic and Chinese traditions along with the ETMS (Eclectic Triphasic Medical System). She has deep faith in the healing and regenerative powers of natural therapeutics, which plays a central role in her treatment. Susan enhances mainstream therapies to minimize side effects and to prevent future occurrences.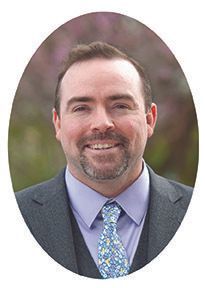 Dr. Michael Hummel, ND ~ Care Team Practitioner
Dr. Michael Hummel is a board-certified Naturopathic Physician with specialization in integrative oncology and chronic infectious disease (including Lyme disease), as well as further areas of focus in naturopathic adjustments/physical medicine, bioidentical hormone therapies, botanical medicine, nutrition, family medicine, and healthy aging.
Dr. Hummel received training in both modern allopathic medicine and chiropractic medicine before finding his calling in the individualized integrative approach of naturopathic medicine. He subsequently earned his medical degree from the Southwest College of Naturopathic Medicine. Prior to coming to Mederi Center, Dr. Hummel conducted his practice out of Envita Medical Center in Arizona, where he specialized in integrative oncology and chronic infectious disease.
Dr. Hummel also holds a Bachelors' degree in Chemistry and a Bachelors' degree in Biology with a pre-health emphasis from Northern Arizona University. After medical school, Dr. Hummel completed a 3-year NUNM, CNME-approved general practice residency.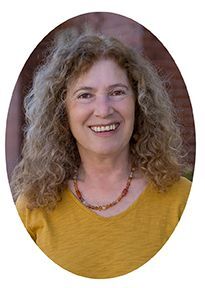 Dr. Gloria Schwartz, ND ~ Care Team Practitioner
Dr. Gloria Schwartz is a graduate of the National College of Naturopathic Medicine and has been in practice for over 30 years. After completing a residency in women's health, she moved to Ashland, Oregon, and opened a women's health and home birth practice. Over the years, Gloria's practice has transitioned with her patients, and the bustling mama and baby years have transformed into the greater complexities of chronic health care. Three decades as a family physician has enabled her to confidently treat patients at all stages of life and to appreciate the myriad factors in an individual's life that influence states of health and disease. She has been humbled by the challenges her patients face and the courage and resilience with which they approach them.
Botanical, nutritional and homeopathic medicine are the modalities with which Gloria is most aligned. She was introduced to Mederi Medicine in 2009 and has incorporated it into her practice ever since. She consults with patients with cancer, metabolic, hormonal and autoimmune diseases, as well as those without diagnoses who are searching for health optimization. She also sees children. Gloria is particularly interested in contemporary medical research on health and longevity and incorporates it into her treatment protocols.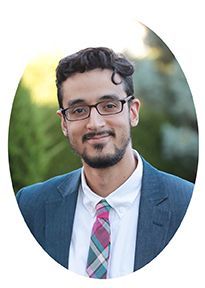 Oscar Sierra, RH (AHG) ~ Care Team Practitioner
Mr. Oscar Sierra holds a Bachelor of Science in Nutrition Science from the University of Georgia and is board-certified in Herbal Medicine, Acupuncture, and Biomedicine through the National Certification Commission for Acupuncture and Oriental Medicine (NCCAOM). Oscar is licensed to practice Acupuncture in the state of Georgia. He is also a registered herbalist through the American Herbalists Guild. Oscar has been a Mederi Medicine practitioner since completing Mederi's advanced level clinical training course in the Eclectic Triphasic Medical System (ETMS/Mederi Care) with Donnie Yance in 2012. His practice focus involves working with cancer patients, as well as other difficult to treat chronic autoimmune and gastro-intestinal conditions.
As a Mederi Center clinician, Oscar offers the following modalities in his work with clients: Chinese Medicine, Lifestyle and Dietary Medicine, as well as Chinese, Western, and Ayurvedic Herbalism.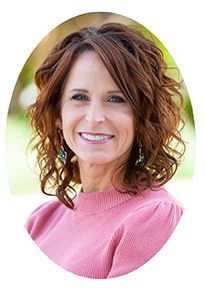 Jennelle Mason ~ Practice Manager
As the Practice Manager for the Mederi Center, Jennelle oversees the day-to-day operations of the clinic while implementing our core values and business strategies to ensure a smooth-running practice. This includes collaborating with the practitioners and staff to ensure the patients/clients are provided the best support possible. In addition, she provides oversight of the clinic's apothecary, order fulfillment, and clinical support team.
Jennelle brings over 20 years of management experience and has a passion for health and wellness. She finds it truly rewarding to witness the wonderful and dramatic changes seen in patients' lives using a holistic approach in their health care. Jennelle desires to create and maintain a growth-centered and rewarding team environment. With her positive energy, high degree of professionalism, and passion for providing excellent patient care, Jennelle is a tremendous asset to the Mederi Clinic.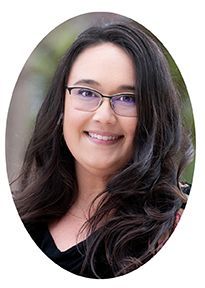 Tia Adachi ~ Client Liaison
Tia is the Client Liaison for Donnie Yance, MH, CN. She has an impressive background in healthcare with a special focus in patient care, clinic operations management, and technical therapies. Tia has served in many diverse roles throughout her career and is passionate about integrating multi-disciplinary medical practices to provide the best possible experience and outcome for each patient.
In her involvement with direct patient care, Tia has many years of experience as a medical assistant and serving in roles that specialize in primary care, hospice, internal medicine, and naturopathic medicine. In each situation, Tia seeks to contribute to and cultivate an environment that is supportive and empowering to everyone. With her drive to foster health and healing, Tia is the ideal person to assist Donnie's clients. Her experience aids her in tending to essential items and providing an approachable atmosphere that promotes a positive practitioner-client relationship in support of successful clinical results.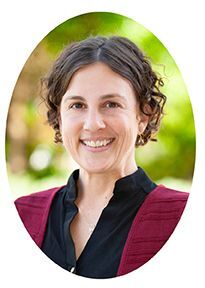 Laura Macaluso ~ Client Liaison
Laura joined the Mederi Center team in 2022 and is the Client Liaison for Susan Saccomanno, ND, LAc. Laura has worked in the health and wellness field in several capacities for years, including the "Wellness Lead" at a local natural food and healthcare products establishment, and as a yoga instructor. She shines in her role at Mederi Center, and highly values the compassionate and patient-centric care model practiced at our clinic.
Laura is the bridge between Dr. Susan and her patients, tending to all the details of this continually evolving and complex relationship. This includes many of the administrative duties that help us provide the best continuity-of-care in support of optimal and successful outcomes for Dr. Su's patients.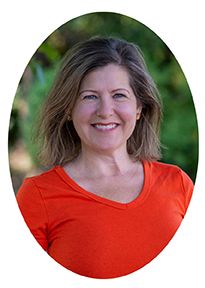 Lisa Newton ~ Client Liaison
Lisa is the Client Liaison for Oscar Sierra, RH (AHG), bringing over fifteen years of previous healthcare experience to the position. As the program director and head health coach at an integrative health center, she implemented wellness programs, teaching classes in health and nutrition to hundreds of people. She has also worked at medical schools all over the country as a "Standardized Patient", helping to train medical students how to communicate compassionately and effectively with patients.
Lisa holds nutrition certifications from Bauman College and The Institute for the Psychology of Eating, and is also a breast cancer survivor. Lisa's extensive experience in the healthcare field, as well as her own personal journey with cancer, makes her the ideal bridge between Oscar and his clients. Lisa skillfully tends to all the details of this important relationship to help our clients have successful outcomes.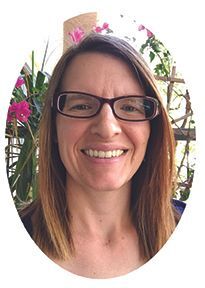 Mary Hummel, M.S. ~ Client Liaison
Mary is the Client Liaison for Dr. Michael Hummel. She has an extensive background in healthcare, including co-founding a medical practice, where she supported patients throughout their care journey. She also assisted with minor procedures and surgeries, and oversaw much of the administrative and front office responsibilities. With a Master of Science in Nutrition, as well as a B.S. in Family and Human Development, Mary also brings a significant background in scientific research to her work.
Mary has an exceptional work ethic. She values good communication, teamwork, and collaboration, which bodes well for her role in the practitioner-client relationship. Her passion is to empower individuals and families to find increased health and happiness through nutrition, education, lifestyle, and mindset modifications. All this translates to Mary's keen ability to support successful clinical results in Dr. Hummel's patients.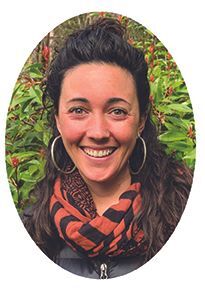 Dana Aronson ~ Apothecary Manager
With 15 years of experience in management and customer service, a Clinical Herbalism Certificate, and extensive experience working in multiple capacities in herbal medicine centers and apothecaries, Dana brings a wealth of talent to our team. Dana's prior experience includes teaching medicine-making at Berkeley Herbal Center, as well as working with healthcare practitioners to fill client formulas and overseeing orders and stocking of herbal medicines at Five Flavors Herbs in Oakland. Dana is also an active volunteer in the community, including helping to set up herbal clinics through Mashh (Medicine for All Seeking Health and Healing) and other community service through Curbside Care Clinic and Klamath Siskiyou Herbal Alliance. As the manager for Mederi's compounding apothecary, Dana is responsible for all aspects of Mederi's apothecary operations such as having knowledge of all apothecary products and procedures, custom compounding for patients and practitioners, ordering/receiving inventory, quality control and procurement, and accurate record-keeping, ensuring AHPA Good Compounding practices are followed. With her positive demeanor and passion for herbal medicine, Dana is a valued member of our clinic team.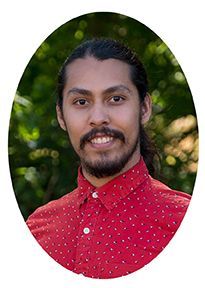 Michael Garcia, AHC, MH, HHP ~ Apothecary Herbalist
As our Apothecary Herbalist, Michael is responsible for supporting all aspects of apothecary operations. This includes custom compounding of teas, tonics and topicals as stated on patient/client protocols, as well as compounding stock formulas formulated by our Founder and Lead Clinician Donnie Yance. Michael is also tasked with maintaining knowledge of apothecary products, inventory restocking and tracking, accurate record keeping, and upholding the highest standard of industry compliance.
Michael is an avid and passionate student of herbal medicine. He is certified as an Ayurvedic Health Counselor through the California College of Ayurveda and is a Holistic Health Practitioner and Master Herbalist through the Holistic Arts Institute.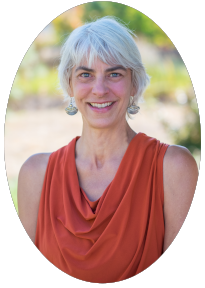 Gretchen Roberts ~  Order Management Specialist

Gretchen has been with Mederi Center since 2004 and is intimately aware of the need for timely, accurate, rapid, actionable, and documented communication between practitioners and their clients/patients.  This is especially so when it comes to knowledgeably answering order fulfillment questions about products, following Apothecary Policies & Procedures, overseeing quality assurance checks on all product orders, and archiving and maintaining accurate and up-to-date practitioner/client account information.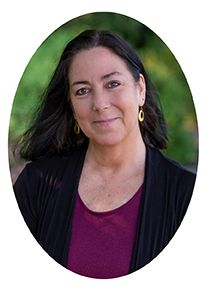 Diane Chasmar ~ Clinic Coordinator
Diane joined the Mederi Center team in 2019. She is an integral part in ensuring that our clinic operations run smoothly and successfully, performing a variety of administrative support and client/patient service tasks. Diane is also the hub of our client/patient reception. With her friendly, gracious demeanor and efficient work ethic, Diane handles phone and email communications, schedules appointments for multiple practitioners, and also serves as a product shipping coordinator. Diane plays a supportive role for many aspects of our organization, and strives to create a streamlined customer service experience. As the first contact for people inquiring about our patient services, we greatly appreciate Diane's kind and compassionate personality. Diane's previous professional experience includes business management, and 25 years in the publishing industry including graphic design, and photography.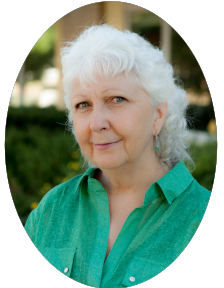 Gayle Vezie ~ Bookkeeper

Gayle Vezie has been working as the bookkeeper for Mederi since 2003. She takes pride in and truly enjoys the challenges of her day-to-day tasks including all aspects of accounts receivable and accounts payable for the Mederi Foundation and Mederi Center.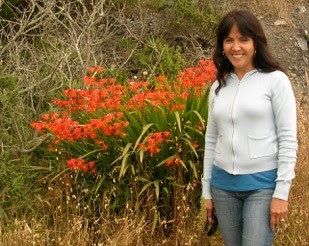 In Loving Memory of Zeny Yance 
Zeny Yance passed away January 26, 2016 at Rogue Regional Medical Center in Medford, OR at the age of 60. Zeny worked at the Mederi Centre for Natural Healing for more than 20 years, and was devoted to a life of service helping others. She was a great friend to many and always worked with a sense of pride and purpose. Zeny embodies the spirit that the Centre was founded on and her memory will live on with us forever.