Mederi Academy® Courses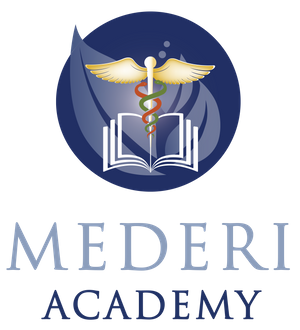 Whether you are currently working with patients with cancer or other chronic illness, OR want to gain the knowledge you need to confidently offer oncological care in your practice, Mederi Academy coursework will empower you to more effectively address complex cases and significantly improve patient outcomes. Upon successful completion of all sixteen, self-paced courses, you will become a Certified Mederi Care Practitioner, having gained mastery in our leading-edge methodology for patient care.
Our courses are offered through a powerful eTraining platform called PathLMS that helps you track your progress through engaging instruction and mentorship by leading experts in your field.
List of Courses
 
Host Evaluation & Health
The Microenvironment
The Disease / Cancer
Targeting the Cancer - The Mederi Care® Approach
Targeted Therapy, Hormone Receptors, and Immunotherapy in Cancer
Spirituality and Cancer
Mederi Care® Research - Case Studies and Case Presentations
Mederi Care® Protocol Development and Treatment
Lifestyle Medicine
Dietary Medicine
Nutritional Medicine - Materia Medica and Food as Medicine
Botanical Medicine - Materia Medica
Pharmaceutical Interventions
Spiritual Care
Mederi Practitioner and Unitive Care
How long does the program take? 
From start to finish, the program takes about two years to complete if you take every course back-to-back. The curriculum is flexible so that you can take the courses while working full-time. To become a Certified Mederi Care Practitioner, you must successfully complete all of the courses in the program, as well as the Capstone Project. 
After Graduating from Mederi Academy 
Graduates of the full program (sixteen courses) will receive a certificate in "Mederi Care®" and can call themselves "Mederi Care® Practitioners". Mederi Care® Practitioners will have access to the Mederi Academy Association resources and round table discussions. During these exclusive sessions, subject matter experts and Mederi Academy graduates share cases and clinical pearls. These open forum discussions focus on how to best serve patients/clients with the Mederi Care® approach to help those with complex medical issues, as well as those looking to optimize their health. 
---
Course Descriptions & Competencies
Check back here for more information as courses launch.

Course 1: Defining Mederi Care – A Medical Concept Review Through the Mederi Care Lens
Course 1 launches October 10, 2022 for accepted applicants.
Space limited. Apply early to ensure a spot.

The goal of Course 1 is to explore core principles and fundamental concepts that support the application of Mederi Care in clinical practice. This course sets the stage for a deep dive into utilizing the Mederi Care approach to manage patients with cancer, chronic disease, and those looking to optimize their health.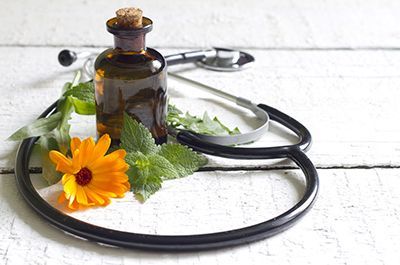 Course Sections 
Fundamental Concepts in Mederi Care Part 1
Fundamental Concepts in Mederi Care Part 2
Botanical Medicine Fundamentals
Foundations of Plant and Fungal Biology in Herbal Medicine
Foundations of Cell Biology
Foundations of Cancer Biology
Foundations of Immunology
Foundations of Nutrition 
Diet and Lifestyle for Chronic Disease
Course Competencies 
Explain the foundations and fundamental principles of Mederi Care  
Explain the theoretical and clinical foundation for the use of botanical medicine in Mederi Care  
Summarize how traditional and modern approaches to botanical medicine are combined in Mederi Care 
Describe herb and drug interactions and how this will help guide your use of botanical medicine in practice  
Summarize why nutrient deficiencies are prevalent in chronic disease, how they affect health, and how clinicians assess them 
Compare and contrast food as medicine with nutritional therapy and botanical medicine 
Summarize how diet and lifestyle factors influence health and well-being 
Demonstrate critical analysis and evaluation of health-related research 
Compare the physiology of normal/healthy cells to that of cancer cells 
Define cancer in terms of its cause, development, and progression 
Summarize the importance of plants and fungi as medicine in Mederi Care 
Summarize how to optimize immune system function
Course length: Course 1 will take approximately five weeks to complete. We estimate that learners will spend 5-6 hours per week engaged in their coursework.
Course cost: $1000
Without the work I've done with Donnie, without the Mederi Care approach, without all the support that I've had over all these years, there's no way I could do the work I do... of being able to be a central hub to unite healthcare providers into a fully connected, communicating unified team... to be able to provide for my patients the most profound results spiritually, emotionally, physically... to significantly improve quality of life, longevity, and to also help bring a lot of meaning and purpose to the whole experience of health and healing.      ~ Dr. Jason Miller, Head of Faculty and Content Development
"I attended a combined 7 years of naturopathic and Chinese medical school, and I can honestly say that nowhere in that education did I encounter such a coherent, thoughtful, elegant, and heartfelt approach to the restoration of health and the treatment of cancer and other serious illness. I believe the Mederi Care/ETMS paradigm truly represents both the future and the best of medicine. Never before had I learned a system that's at once so soundly based in physiology, endowed with genuinely effective treatment tools, and blessed with heart and recognition of the spiritual dimensions of healing. Mederi Care has changed how I practice and has significantly improved the kind of results I see with my patients on a daily basis."    ~ Dr. Mark Bricca, Naturopathic Physician and founder of Bodhicitta Healing Arts Clinic, Bend, OR
---