Mederi Recipe ~ Nettle Quiche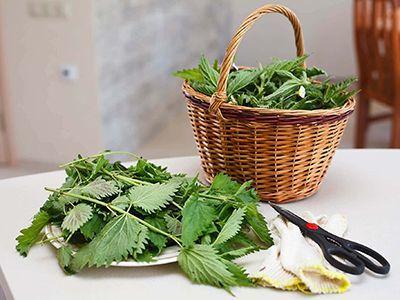 Nettle Quiche
Serves 6
Nettles are a vegetable with an exquisite flavor that have endless therapeutic properties. Some of its uses in the kitchen will surely surprise you, like this simple, delicious, and original nettle quiche.
Ingredients
2 sheets puff pastry
13 oz fresh nettles (available from some online vendors, local stores and farmer's markets)
2 onions
2.5 cups half and half cream
5 oz Parmesan cheese
6 eggs
Extra virgin olive oil
Salt
Black pepper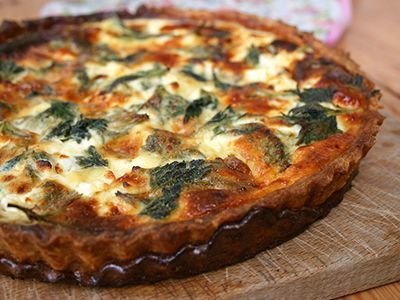 Preparation
Preheat the oven to 350ᵒF and put the puff pastry in a mold. Prick it with a fork and cover with parchment paper, putting some dry chickpeas on top as a counterweight, so that the dough does not rise. Bake for 20 minutes.
To prepare the nettles, boil them for about 2 minutes, transfer to a colander and rinse with cold water to stop their cooking. Now you can touch the nettles without becoming itchy! Finely chop the nettle leaves.
Next, finely chop the onion and fry it over low heat in a pan with a drizzle of olive oil until golden brown, which will take about 5 minutes. Add the chopped nettles and sauté them together with the onion.
Take the dough out of the oven (but don't turn the oven off, we will need it later). Remove the chickpeas and let the puff pastry cool for about 5 minutes.
In a bowl, mix the cream with slightly beaten eggs. Season with salt and pepper then mix with the sauteed onion and nettles. Pour carefully into the puff pastry, making sure it is evenly distributed. Grate some Parmesan cheese and sprinkle on top.
Put the quiche in the oven and bake for 40 minutes until golden.
Join the Mederi Center community by signing up for our email list! We send several emails a month with product promotions for patients, practical tips for healthy living, blogs written by our practitioners, information about events, and other news. You can unsubscribe at any time.