Phytoestrogens in Women's Health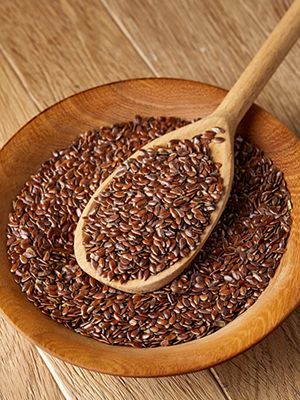 In recognition of May as Women's Health Month we are highlighting a plant compound known as phytoestrogens and its impact on women's health. The word phytoestrogens comes from the Greek word "phyto," or plant, and "estrogen," the hormone that causes fertility in all female mammals. 
Phytoestrogens have also been termed dietary estrogens because they're not created by the human endocrine system. They can only be ingested or consumed. These biologically active compounds are found naturally in plants. When we ingest foods or plants that contain phytoestrogens we can benefit from their many health-promoting properties.
Phytoestrogens affect the body by attaching to estrogen receptors. Because they aren't specifically necessary for a human diet, phytoestrogens aren't considered actual nutrients. Different types of phytoestrogens include isoflavones, coumestrol, and lignans. These have all been shown to exert similar actions. However, isoflavones, which are found abundantly in soybeans, are the most studied phytoestrogen. Alfalfa contains the most coumestrol, and flaxseeds have the highest content of lignans.1
Since phytoestrogens have an estrogen-like effect in the body, many studies show that their consumption can be beneficial to health, especially for women in the menopausal stage of life.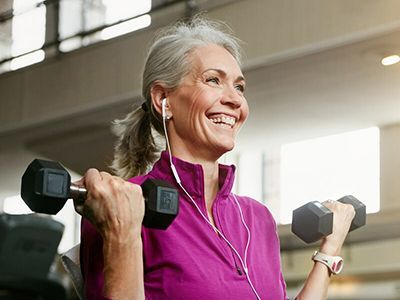 Health Benefits of Consuming Phytoestrogens
Supports Health During Menopause
A phytoestrogen-rich diet can help relieve the symptoms of menopause, particularly night sweats, irritability, and hot flashes. Phytoestrogens can also alleviate PMS symptoms by helping to regulate and balance estrogen levels in the body.2
Promotes Bone Health
Estrogen deficiency in postmenopausal women increases the risk of osteoporosis. Estrogens are responsible for counteracting the action of other hormones that prevent the loss of calcium from the bones, thus preventing bones from weakening and maintaining bone health.3,4 Another benefit phytoestrogens may offer to menopausal or postmenopausal women, therefore, is a reduction in bone loss, leading to higher bone density and fewer breaks, particularly when administered in dose-specific measures alongside vitamin D.5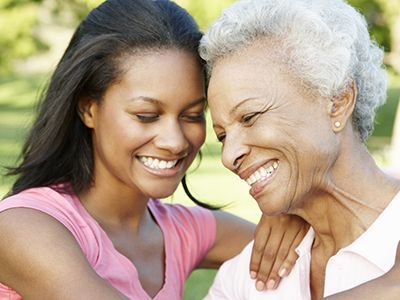 Enhances Heart Health
Phytoestrogens are proven to improve heart health, specifically in postmenopausal women. One action is their ability to help reduce LDL cholesterol, as well as prevent the formation of blood clots, and improve blood pressure.6
May Reduce or Prevent Certain Types of Cancer 
Cancers related to hormone production can be addressed, in part, by adjusting the hormone levels in the body by eating the right foods. Phytoestrogens have been studied extensively in connection with breast and ovarian cancers, with many positive results.
Lignans have potential anticancer activity because they help reduce inflammation and protect our cells from the effects of free radicals. They have been associated mainly with the prevention of breast cancer, endometrial, and prostate cancer.7,8
Helps Prevent Diabetes and Obesity
Phytoestrogens help regulate and control blood sugar levels, thus helping to prevent diabetes. In addition, some studies suggest that they could modulate adipose tissue (body fat), favoring its reduction and preventing obesity.9-11
Exerts Antioxidant Actions
Phytoestrogens also have antioxidant properties. Animal studies have shown that soy consumption decreases levels of oxidative stress, and this translates into an improvement at the cardiovascular level. Animals that consumed soy had lower blood pressure than those that did not consume any.12
Genistein, the most abundant phytoestrogen in soy, can increase our antioxidant defense through the same mechanism as estrogens, 
binding to estrogen receptors and activating cell signaling cascades that ultimately increase antioxidant defense.13,14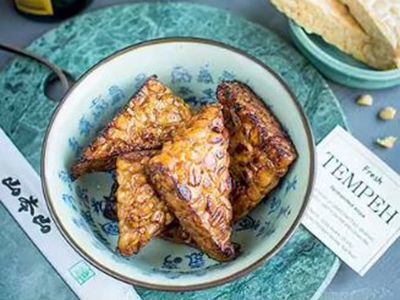 High concentrations of phytoestrogens can be found in these foods:
Soybeans and soy products
Tempeh (fermented soy)
Flaxseeds
Oats
Barley
Lentils
Sesame seeds
Yams
Alfalfa
When are Phytoestrogens Not Beneficial for Health?
Endocrine disruptors are synthetic or non-human hormones that interrupt hormonal balance in the body and may cause a host of health problems, especially when they build up over time.15 The most prevalent endocrine disruptors are chemicals found in plastics and pesticides. Xenoestrogens are endocrine disruptors that specifically have estrogen-like effects. Xenoestrogens are found in many other chemicals in addition to plastics and pesticides, including synthetic sunscreens and chemicals in health and beauty care products. These can all disrupt the balance of hormones in your body.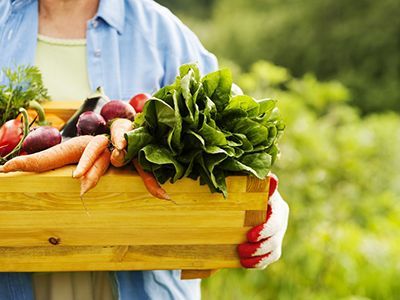 Phytoestrogens are weak estrogens in comparison to xenoestrogens or the biological estrogen the human body produces. They do not exert the same influence as the endocrine disruptors found in certain chemicals, but they could be considered generally undesirable for men and younger women who have issues with estrogen dominance.
To protect your body against a buildup of endocrine disruptors, make sure to eat a diet full of organic, non-GMO foods and a choose a lifestyle that avoids the use of harsh chemicals wherever possible, such as those found in synthetic makeup or in pesticides. 
Further Reading
For further reading, including insight into healthy consumption of soy, please refer to the blogs below, written by Mederi Center founder and lead clinician Donnie Yance, MH, CN:
Protective Phytoestrogens Found In Botanicals
Phytoestrogens and Breast Health
The Truth About Soy: Healthy or Dangerous?
Join the Mederi Center community by signing up for our email list! We send several emails a month with product promotions for patients, practical tips for healthy living, blogs written by our practitioners, information about events, and other news. You can unsubscribe at any time.
Learn more about becoming a patient >>
References