Michael Hummel, ND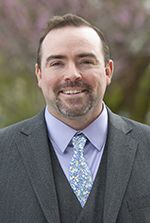 Dr. Michael Hummel is a board-certified Naturopathic Physician providing comprehensive care with an emphasis on natural therapies, to include general medicine and primary care, as well as specialization in integrative oncology and chronic infectious disease (including Lyme disease). He has further areas of focus in naturopathic adjustments/physical medicine, bioidentical hormone therapies, botanical medicine, nutrition, family medicine, and healthy aging.
Dr. Hummel received training in both modern allopathic medicine and chiropractic medicine before finding his calling in the individualized integrative approach of naturopathic medicine. He subsequently earned his medical degree from the Southwest College of Naturopathic Medicine. Prior to coming to Mederi Center, Dr. Hummel conducted his practice out of Envita Medical Center in Arizona, where he specialized in integrative oncology and chronic infectious disease.
Dr. Hummel also holds a Bachelors' degree in Chemistry and a Bachelors' degree in Biology with a pre-health emphasis from Northern Arizona University. After medical school, Dr. Hummel completed a 3-year NUNM, CNME-approved general practice residency.
"My passion in the field of medicine is to work with my patients to bring balance, betterment, and healing to the physical, mental, emotional, and spiritual aspects of their being. I'm thrilled to be part of the Mederi Center care team, where the core of Mederi Care encompasses this philosophy in its holistic, unitive approach to medicine."  ~ Dr. Michael Hummel 
Dr. Hummel is well known for his contribution to botanical medicine through his creation of the Bountiful Herbs Botanical Medicine Database; which is used by thousands of physicians and herbalists worldwide. Most importantly, Dr. Hummel is a husband to his wonderful spouse Mary and a father to his three children. His greatest joy is to work with his patients to bring awareness, balance, betterment, and healing to the physical, mental, emotional, energetic, and spiritual aspects of their being.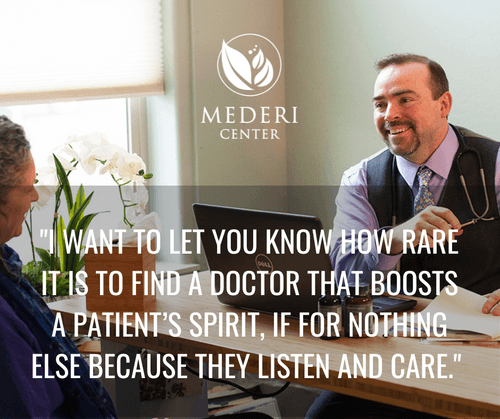 As a Naturopathic Primary Care Physician trained in the Mederi Care approach, Dr. Hummel uses Naturopathic principles combined with Mederi Care to unravel complex health issues and work alongside his patients to support them in creating positive, long-term changes in health. Dr. Hummel has many years of experience treating acute and chronic illnesses, including:
Allergies
Ageing and age-related diseases
Arthritis
Asthma
Auto-immune illnesses
Cancer
Colds and flu
Diabetes
Digestive problems
Fatigue, brain fog
High cholesterol patterns
Hyperglycemia, hypoglycemia
Hypothyroid/hyperthyroid
Insomnia
Back pain (and other musculoskeletal/extremity pain concerns)
Men's health concerns
Hormonal imbalances
Obesity (weight loss need)
Lyme disease
Mold toxicities
Environmental toxicities (Heavy Metals, Solvents, Pesticides/Herbicides) 
Migraines (and other headache types)
Nutritional/Dietary imbalances
Sinusitis 
Women's health issues
To learn more about what a Naturopathic Doctor is, please click here.
Click here to watch Dr. Michael's interview with Ryan Sternagel on Going Integrative Plus (August 2023).
"Thank you for the care and compassion you have extended to my wife and I. I so appreciate your generosity in sharing your knowledge to benefit us, and the countless people you have cared for. It has been a pleasure to get to know you, and your passion to help people get well". ~ S.
"You are not a typical doctor, you are so much better! You are not a good doctor, you are a great doctor! You care, you listen, and you give us time. You know your stuff AND you are so down to earth and so much fun! We can't thank you enough for all that you have done for us and all that you continue to do for us! We have come to think of you not just as our doctor, but also our friend."
~ D.H.