Academy Faculty & Staff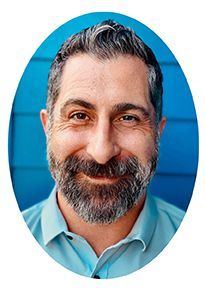 Tim Irving DC, MS ~ Director of Medical Education
Dr. Tim Irving is a chiropractor, massage therapist, and former dean in the School of Undergraduate and Graduate Studies and associate professor in the Naturopathic program at the National University of Natural Medicine (NUNM), in Portland, Oregon. Dr. Irving also has a master's degree in Human Nutrition and over 15 years of clinical, lecturing, teaching, and curriculum development experience with both clinical and didactic educational programs.
Dr. Irving is a thought leader in natural medicine education. He enjoys taking complex processes and information and distilling that down to fundamental concepts to use as the bedrock of academic curriculum development. Dr. Irving's goal is to use his experience, skills, insights, convictions, and leadership philosophy to transform individuals and communities through education. He is rooted in the belief that education and critical thinking are key factors to healthy communities.
As the Director of Medical Education, Dr. Irving's primary role is to oversee the development, expansion, quality, and delivery of Mederi Foundation's accredited online Academy. He is responsible for the strategic planning, direction, successful launch and ongoing development and oversite of our educational program content and activities including curriculum design, development, and delivery targeted to licensed healthcare professionals. Dr. Irving also helps to facilitate collaboration amongst faculty and key stake holders, as well as build professional alliances to further the use of Mederi Medicine in other healthcare clinics.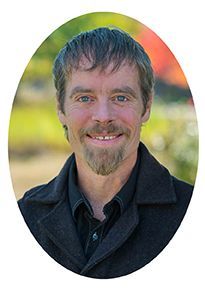 Jason Miller, LAc, MAcOM, Dipl. OM (NCCAOM) ~ Lead Faculty, Director of Curriculum Integration and Implementation
Drawing on over fifteen years of clinical practice that has focused on the management of chronic disease and cancer, Dr. Miller has developed a collaborative approach that bridges the time honored theory and practice of Traditional Chinese Medicine with modern biomedical therapies and diagnostic tools. Dr. Miller received his masters degree in acupuncture and oriental medicine from the Oregon College of Oriental Medicine in 2005, and his doctorate degree in Acupuncture and Chinese Medicine from the Pacific College of Oriental Medicine in San Diego in 2018. 
In his Ashland-based clinic, Jade Mountain Medicine, he has specialized in pain, cancer, neuromuscular disorders, and a host of chronic diseases. Since 2018 he has been working with patients through his https://drjasonamiller.com/ website and its care team to provide comprehensive, collaborative care to patients with cancer. 
Since 2005, Dr. Miller has worked closely with a group of distinguished colleagues and cancer experts including Donnie Yance CN, RH (AHG), founder of Natura Health Products and the Mederi Center, and Dr. Dwight McKee. Dr. Miller has served as the medical educator for Natura Health Products since 2006, was a practitioner in the Mederi Center from 2007-2011, and has been a core faculty member in the Mederi Center's Clinical Training Program since 2009. Dr. Miller currently serves as Lead Faculty and Director of Curriculum Integration and Implementation for the Mederi Academy.
In addition to his clinical work with patients, Dr. Miller lectures around the United States on botanical medicine, Traditional Chinese Medicine in the modern clinic, and on specific topics related to chronic disease. 
As teacher and doctor, Jason is able to simplify complex biomedical concepts, making them accessible to his students and patients. He brings a strong scientific background to bear on his work, and he is a diligent evaluator of modern biomedical literature. Jason has a passion for nature and the natural world, and he passionately explores the relationship between human ecology and disease. He has recently completed a short documentary called, "The Cure for Cancer," that explores why cancer is the disease of our time.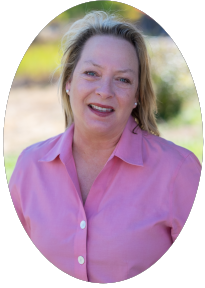 Melissa Pedersen ~ Education Program Administrator

With a Masters in Educational Technology, Melissa is ideally suited for handling her support role in the Academy – especially with her background in business development, project management, project progress documentation and reporting, systems analysis, and the creation and development of classroom and computer-based training/support programs as well as the requisite foundational curriculum to implement them. 
Melissa is passionate about supporting the training programs that educate practitioners about all facets of the ETMS so that they can create personalized patient protocols, and increase their expertise in diagnostics and therapeutics. 

Academy Founders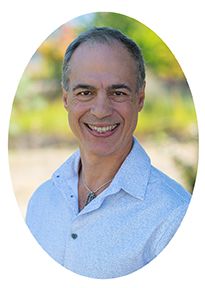 Donald R. Yance ~ Mederi Academy Founder, Principle Architect of the Mederi Care Model

Donald "Donnie" R. Yance is a Clinical Master Herbalist and Certified Nutritionist renowned for his extraordinary knowledge and deep understanding of the healing properties of plants and nutrition, as well as epigenetics, laboratory medicine, oncologic pathology, and molecular oncology. He is a professional member of the American Herbalists Guild and the National Association of Nutrition Professionals. He is also professed as a Secular Franciscan, which equips him with the breadth and wisdom to touch on the spiritual aspects of healing.
Donnie conducts his clinical practice as the Lead Clinician at the Mederi Center in Ashland, Oregon utilizing his unique integrative model known as the Eclectic Triphasic Medical System (ETMS) or "Mederi Medicine", which he evolved over more than twenty years of successful patient care. The ETMS model elegantly combines his passion for the latest scientific research with the wisdom of ancient healing traditions, resulting in a compassionate, creative, intelligent, and effective approach to healing. As a visionary leader, mentor, teacher, author, and healer, Donnie's methodology has transformed thousands of lives and is carried out through the mission and programs of the Mederi Foundation.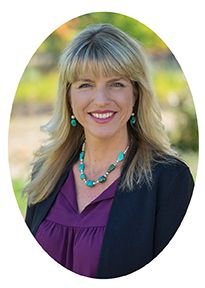 Jennifer Yance ~ Mederi Academy Founder, Mederi Foundation Executive Director

Jennifer Yance's work at the threshold of the organization has been a key element to its growth and accomplishments. With her impassioned determination and an aura of inspiration, she oversees and directs the fundraising, clinical, research, and education programs and gracefully guides the organization in serving its mission.

Jennifer's business acumen, effective leadership, and deep commitment to healthy living contribute to her ability to help the organization reach its highest potential for serving humanity.